Leading bartenders of San Francisco you must follow
In this article, we are covering San Francisco's creative bartenders trying to impress with their innovative cocktails
The Bar Scene in San Francisco is one of the best in the world full of creative bartenders trying to impress with their innovative cocktails.
We have tried to gather the best and most inventive mixologists and bar influencers on Instagram in San Francisco who have advanced the craft cocktail revolution into a new era.
Christian Suzuki-Orellana
This is an inventive bartender working at the Traditions Bar in the Bay Area of San Francisco. He is the Most Imaginative Bartender 2020 National Finalist and a Bacardi Legacy 2018 National Finalist. Try his amazing Leeward Negroni which is a voluptuous marriage of Sipsmith VJOP, Coconut Washed Campari and Pandan cordial.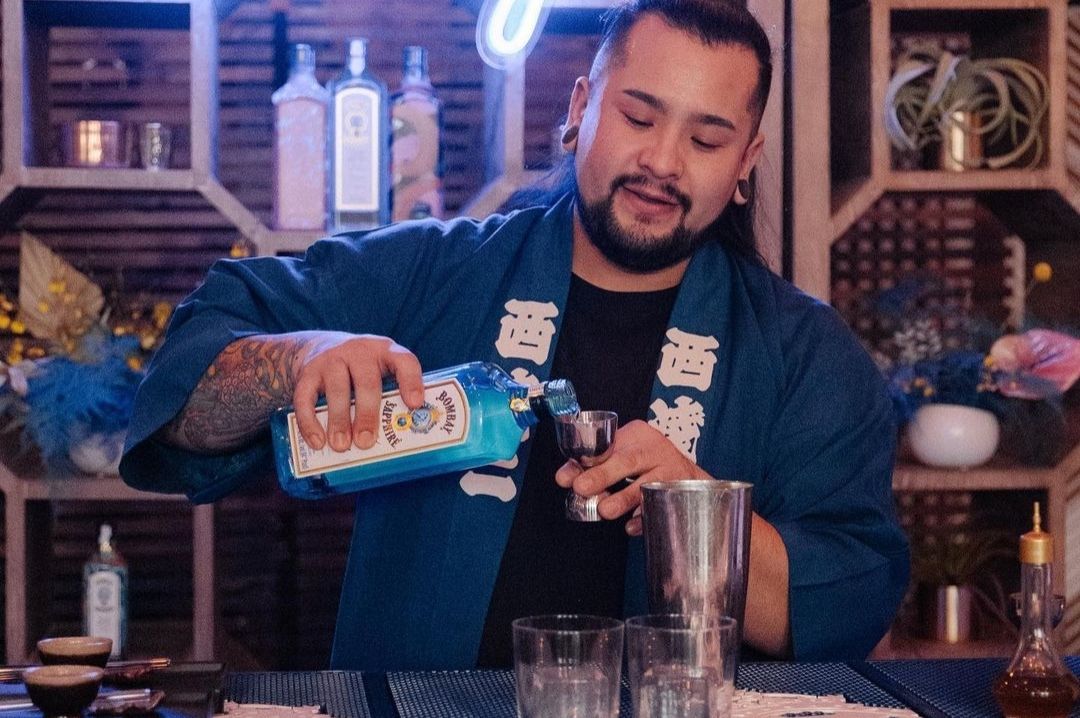 https://www.instagram.com/suzuvroom/
Craig Lane
When you think of an outstanding bartender is hard not to think of Craig. He was one of the few bartenders to catch the craft cocktail wave in San Francisco and to change the cheap mixers and spirits for fresh ingredients and better spirits. Try his creations at Bar Agricole.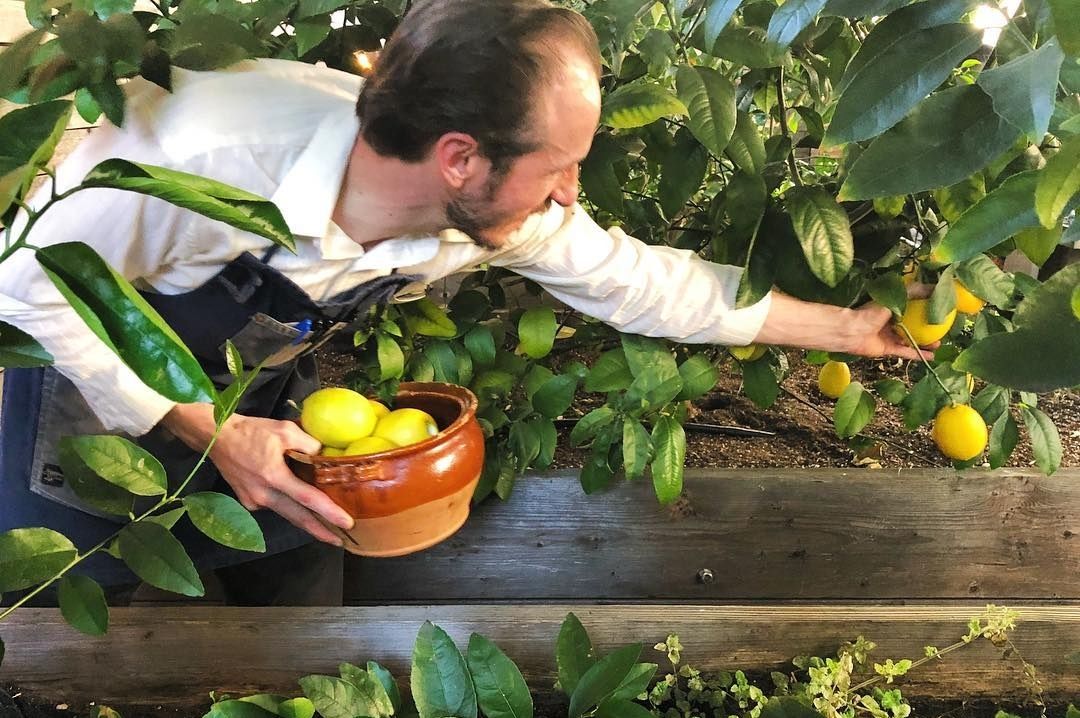 https://www.instagram.com/baragricole/
Megan Daniel-Hoang
She is one of the best female bartenders in the city. Megan is a bar star if you can say that and at the moment is the bar director at the award-winning Nari restaurant. Try the signature Busaba cocktail made with Luxardo sour cherry gin, pineapple, yuzu liqueur, lemongrass syrup and acid phosphate.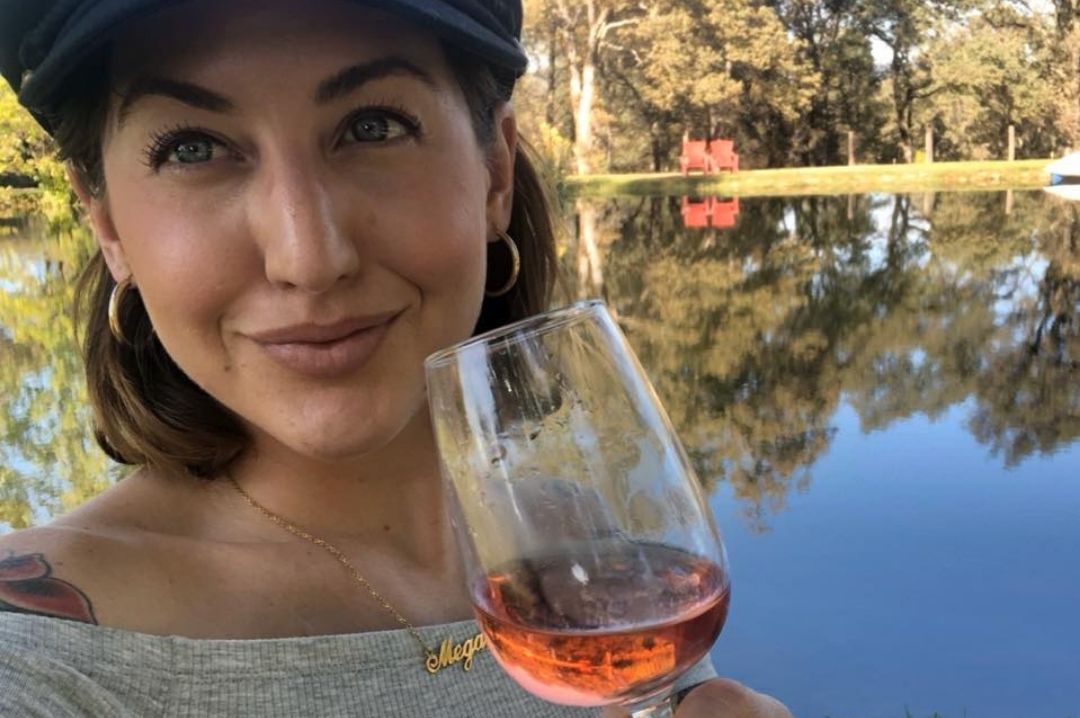 https://www.instagram.com/nari_sf/
Danny Louie
He is a bar legend in San Francisco creating classical cocktails to perfection in numerous hot bar spots all over the city. At the moment he works at the Michelin star Mister Jiu's as a head mixologist. Do not miss his signature cocktail Longevity made of scallion-infused mezcal, Chareau aloe liqueur, honey syrup, osmanthus tea syrup, Fusion Napa Valley Verjus Blanc and lime juice, it is difficult to have just one.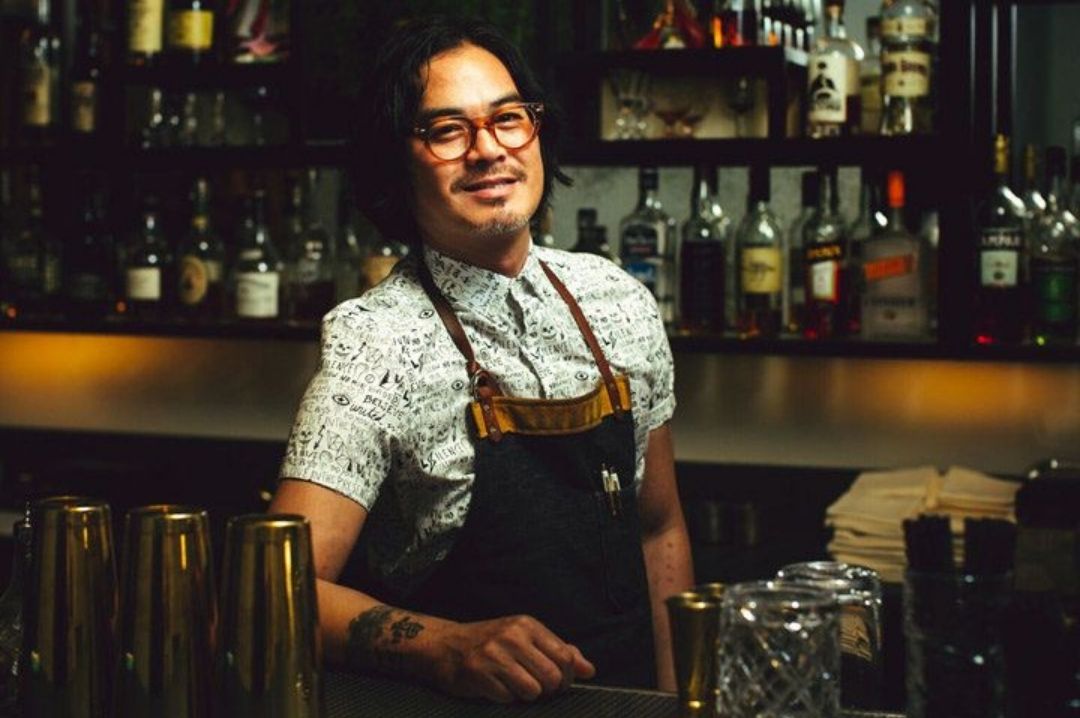 https://www.instagram.com/misterjius/
Eric Ochoa
He is not the usual bartender who worked for many years as a server and decided to be a mixologist. He has an interesting and unique approach to creating cocktails at Elda where he is the owner as well as the main driving force behind the bar. Try his Locos Only made with apple brandy, lime, pineapple gum syrup and coconut Chartreuse.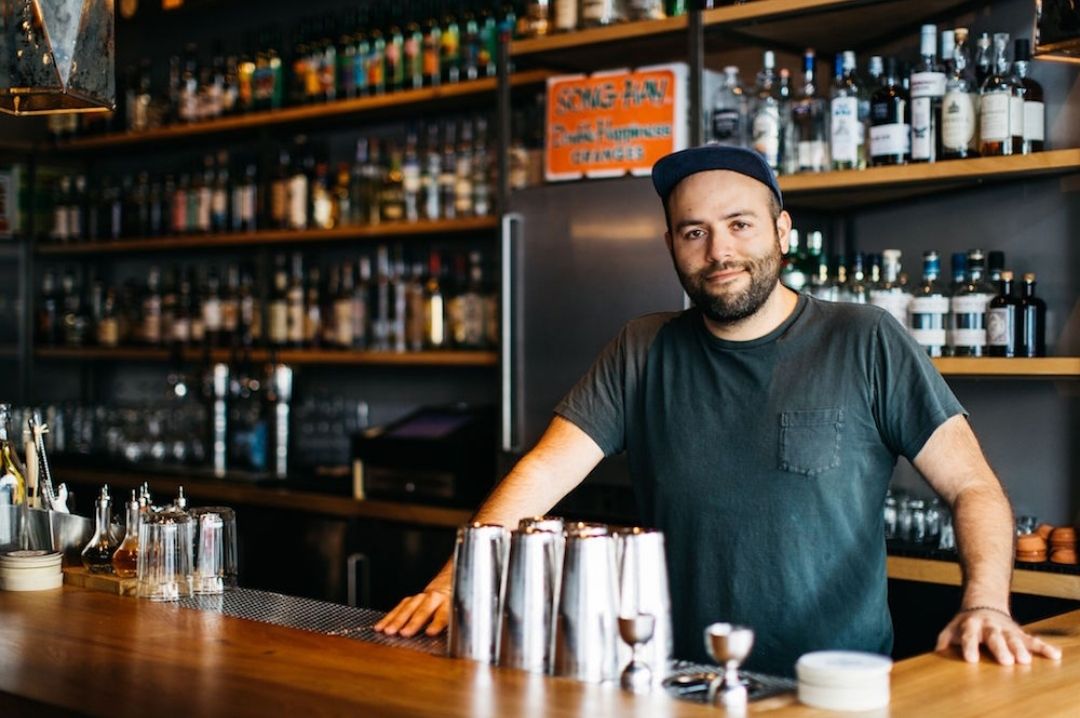 https://www.instagram.com/elda_sf/
Larry Piaskowy
Larry Piaskowy is another unusual bartender as he was previously a chef who worked in top kitchens. That was the key to his success as a mixologist developing cocktails throughout his experience as a cook. In each one of his cocktails, there is some kind of cooking technique involved.
Try his signature Green Earrings at the Rich Table restaurant made with Tequila, Mezcal, Ancho Reyes Verde, green Chartreuse, dry vermouth, celery bitters and a tiny pinch of salt.
https://www.instagram.com/richtable/
Nicolas Torres
He is an amazing bartender with an unmistakable style of cocktails as being primarily innovative and visually striking. Nicolas is the bar director and partner in True Laurel restaurant. He uses many preservation techniques like pickling, fermenting and dehydration for his cocktails and has a very sustainable approach of bartending. Try his Backyard Spritz made with cinnamon-Meyer cordial, Guasca Feijoa brandy and pétillant natural sparkling wine.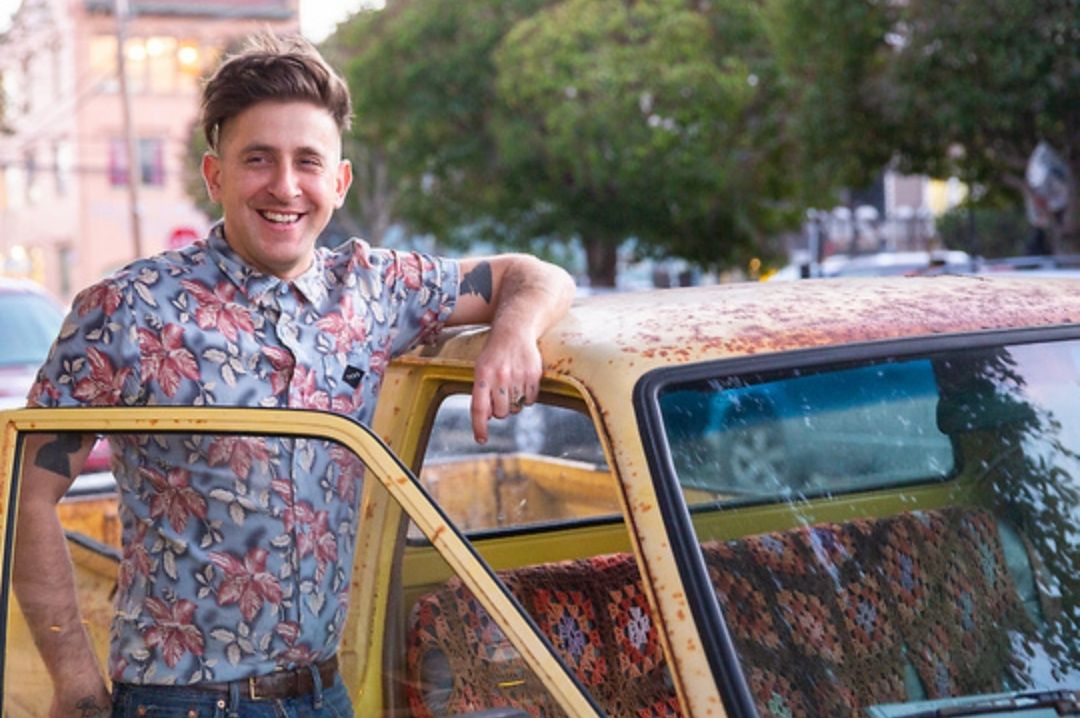 https://www.instagram.com/truelaurelsf/
Nahiel Nazzal
She is an extraordinary bartender trained in some of the best venues in San Francisco, and she has a gift for creating cocktails that highlight aperitif wines, Sherry and Amaro. At the moment Nahiel is a bar manager Pearl 6101 restaurant, where she makes her Pearl Martini with Automatic Sea Gin, La Guita manzanilla Sherry, Bordiga Bianco vermouth, Geijer Spirits California Aqua Vitae, Cocktail onion and pickled sea bean.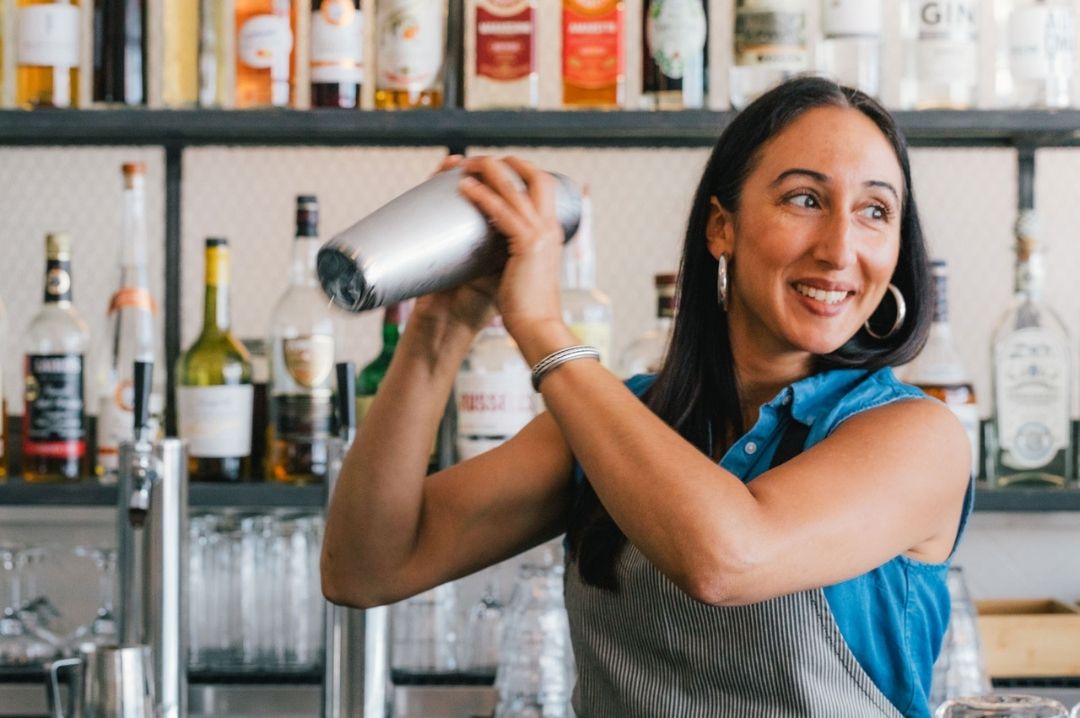 https://www.instagram.com/pearl_6101/; https://www.instagram.com/nahiel/
Raul Ayala
This is a rising star bartender coming originally from Mexico and using quite unusual ingredients for his cocktail creations, such as epazote herb, chile Morita, Japanese-influenced horchata, made with miso, sesame and rice. Currently, he works at the Dirty Habit as a head mixologist where he has started his career. Try his signature Espresso Machine cocktail made with Highland Park Magnus Single Malt, espresso-infused Wahaka Espadin Mezcal, Suze French aperitif and rich agave syrup.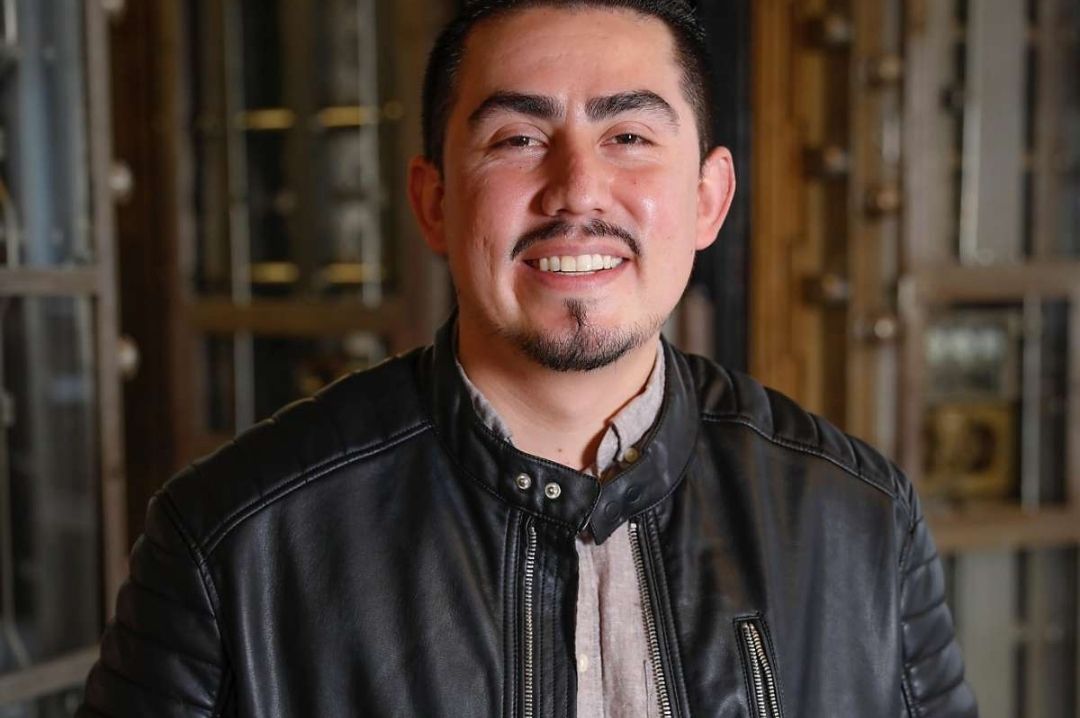 https://www.instagram.com/dirtyhabitsf/; https://www.instagram.com/raulayala89/
Jacopo Rosito
Jacopo is a passionate Italian bartender with a clear vision which he follows by making his signature cocktails in the 54 Mint restaurant where in five years he became general manager. He believes that a cocktail is a better accompaniment to food than wine. His bar program includes an extensive cocktail list with a special part devoted to the seven hills of Rome, each drink inspired by one of the neighborhoods. Try the Alba Italiana made with Cucumber Infused Vodka, Acqua di Cedro, Amaro Ciociaro, Fennel Liquor, Lime, Rose Water and Soda.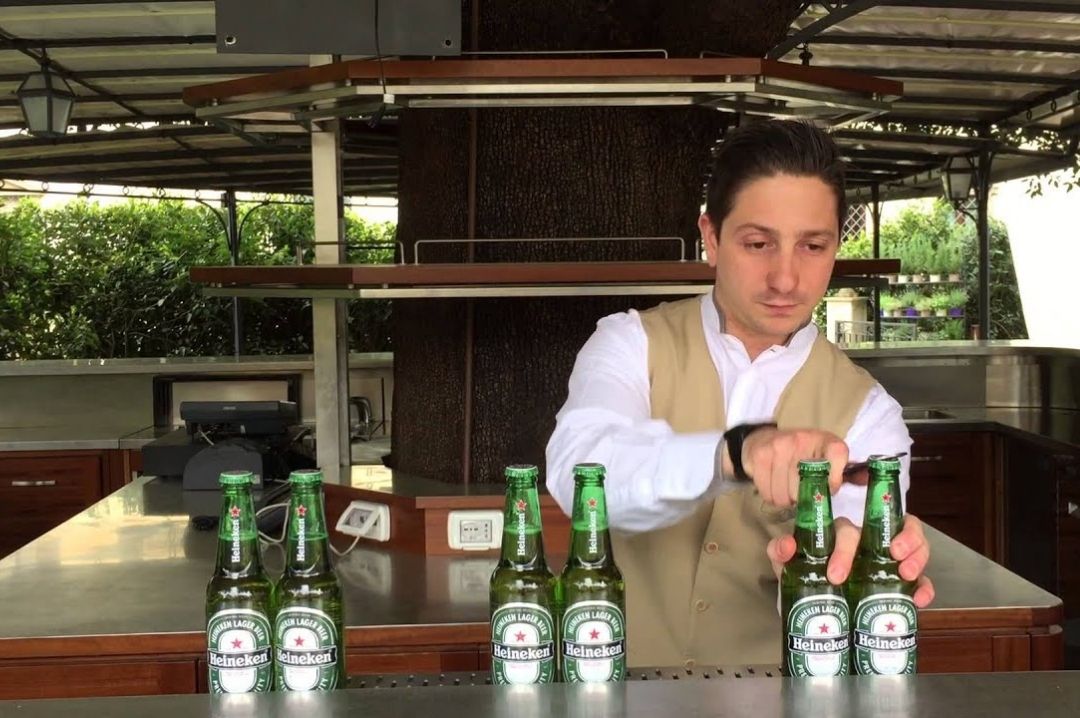 https://www.instagram.com/54mintsf/
Lauren Steele
She is another bred of a bartender who creates cocktails with great speed and precision able to match the Ramen dishes. Lauren has an enormous passion for drinks literally pouring her soul in a cocktail glass. Try her signature cocktail at the Ramen Shop called Hart Crane made of Rittenhouse 100 proof rye, lime juice, cran-cherry grenadine, Bordiga Chiot Montamaro, vanilla syrup and Krogstad aquavit.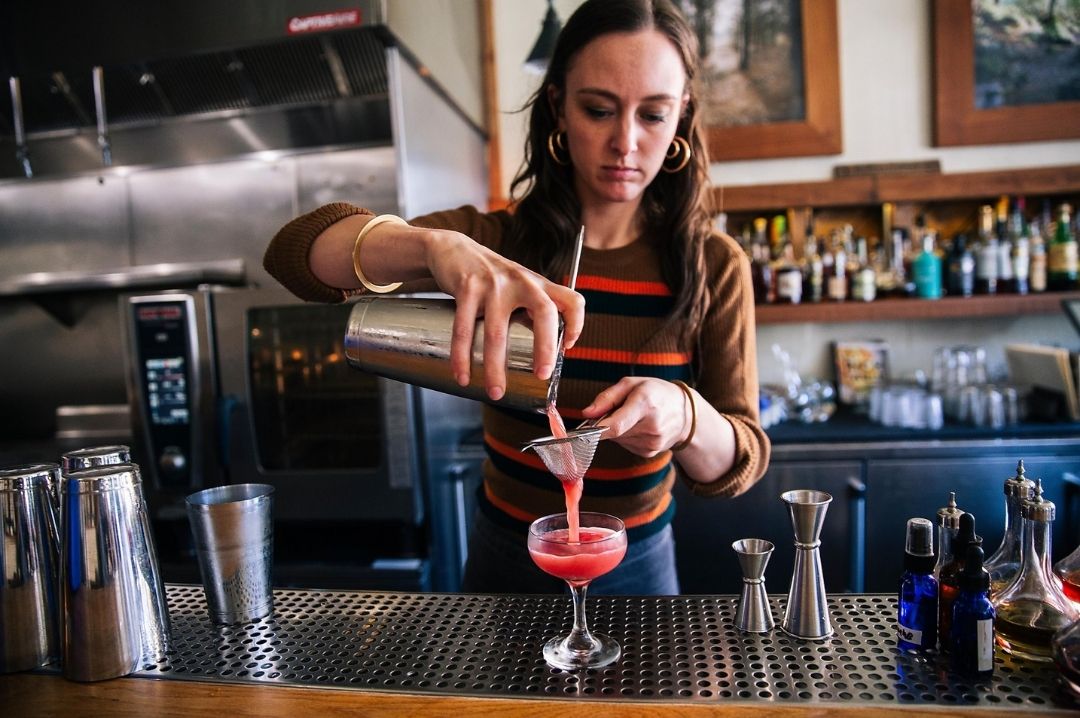 https://www.instagram.com/ramenshopoakland/
This is a very small part of the bartenders which are worth following and paying close attention to where they create their tasty cocktail. Stay put for more articles about the best mixologists of San Francisco.