Food and Wine Harmony: The Expertise of Paul Carayas
Flavor Alchemy with the Wine Director at Chez TJ, Paul Carayas!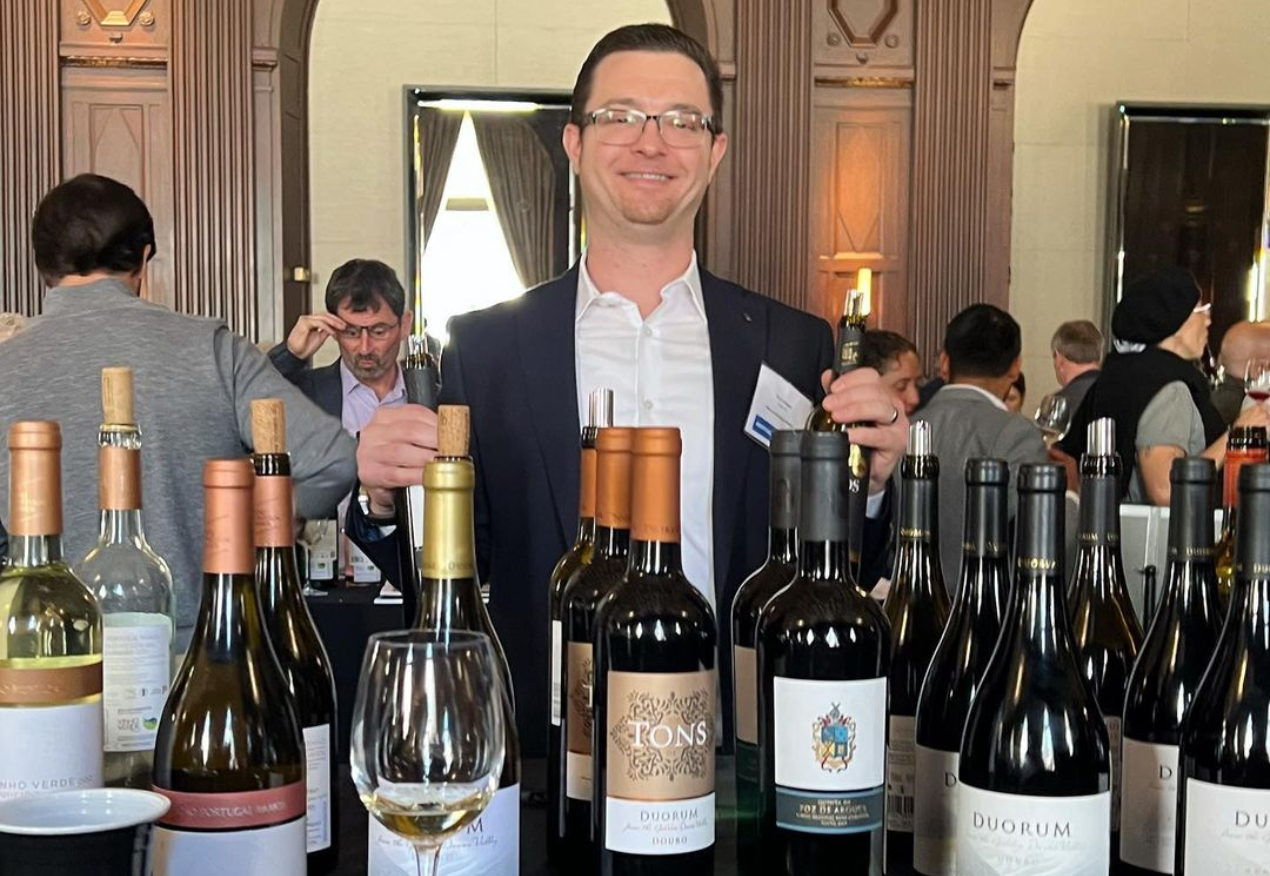 Although Paul Carayas is a native New Yorker, he has lived all over the United States. His passion for wine began while he was living in Santa Barbara in his early twenties, beginning to become immersed in the Californian wine culture. Soon Carayas caught the eye of a sommelier that mentored him and helped him to develop his skills. This mentorship served as a foundation for him, setting up Carayas for his career in the wine industry.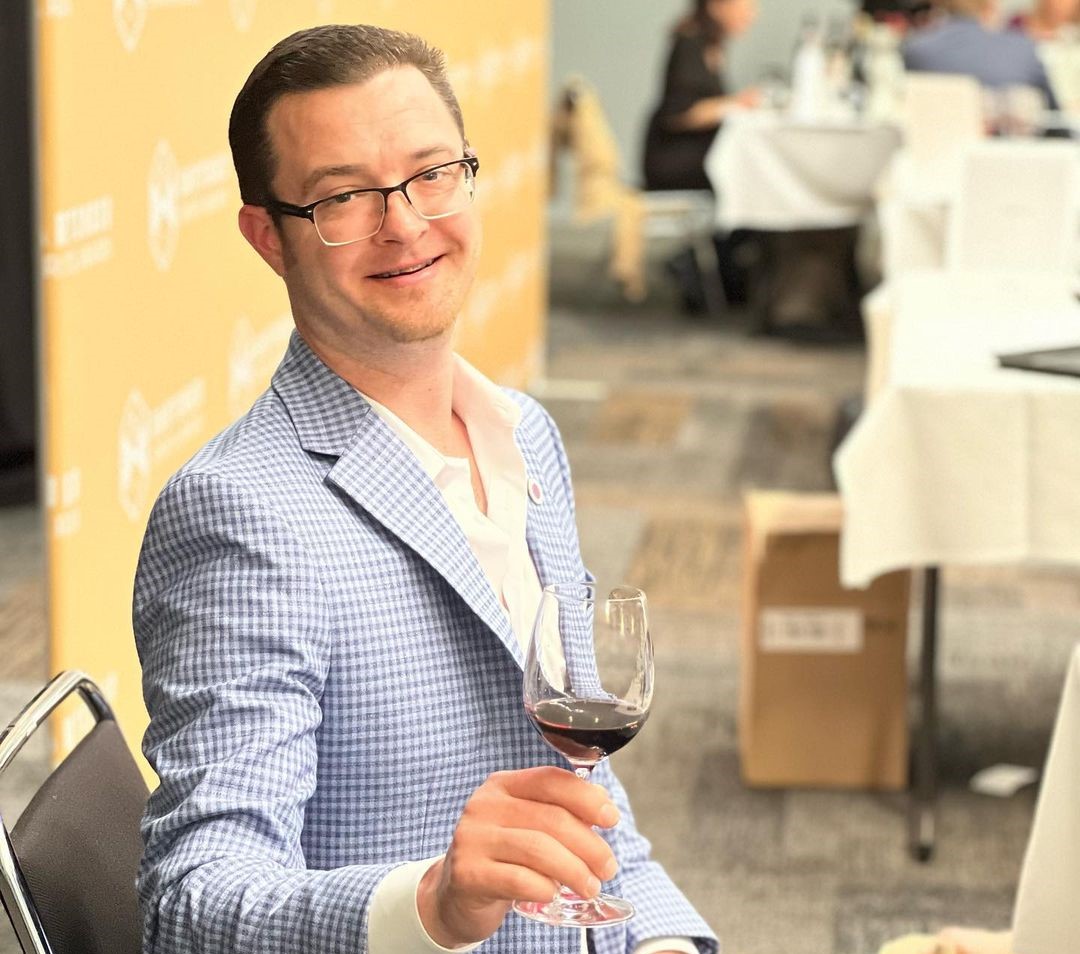 Image: Paul Carayas at the 2023 Sommeliers Choice Awards in San Francisco
Paul Carayas has spent the last twenty-six years in hospitality. While he has been involved in every aspect of the business, his passion for wine came to culminate in a professional life defined by it. Having more than fourteen years of experience in the wine industry, Carayas has been the guiding hand in many wine programs throughout the peninsula, as well as serving as Wine Educator and Judge for numerous industry awards ceremonies. In his current role as the Wine Director of Chez TJ, he has retained the Best of Award of Excellence from Wine Spectator since 2016. Paul's penchant for Portuguese wines has driven him to become North America's first Madeira Certified Wine Educator, as well as an Ambassador for Alentejo and a Sherry specialist.
When looking for different wines to incorporate into the Chez TJ wine program, Carayas tends to seek out a variety of wines from all over the globe. Although he does appreciate the larger, more traditional wine houses, he would rather discover the more obscure bottle produced by a charming, boutique winery. Carayas aims to showcase extraordinary wine producers that are typically difficult to find, ensuring that the guests of Chez TJ receive a unique wine experience.
1. Where do you currently work and what does your job entail?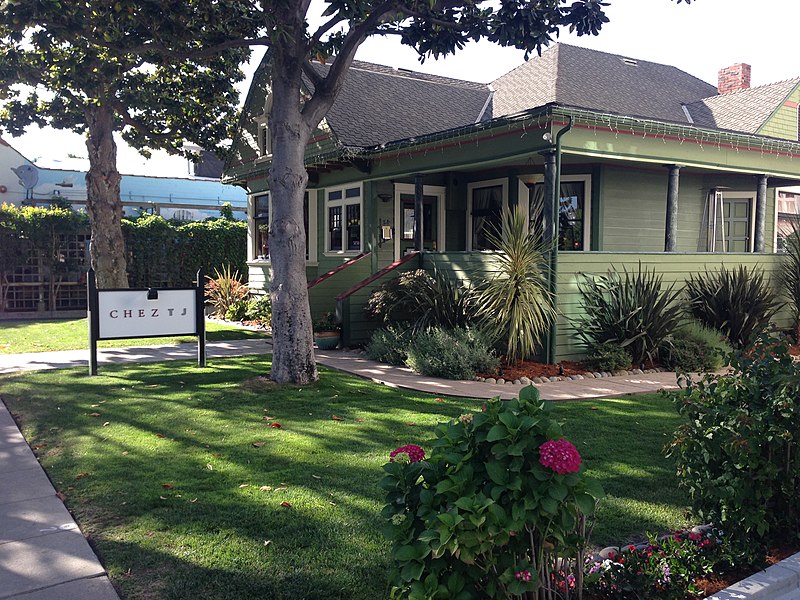 Image: Michelin-rated restaurant Chez TJ in Mountain View, California
I am the Wine and Beverage Director, also General Manager for the Michelin-rated restaurant Chez TJ in Mountain View, California. My job entails everything… lol. Seriously though, day-to-day operations include me choosing the wine for the wine and food pairings, selling glasses and bottles of wine, running the floor, expediting the food, and making sure everything runs smoothly and our guests are happy and satisfied.
2. Why did you want to become a sommelier?
I wanted to become a sommelier because I love wine and this was the next step from being a captain/server in the restaurant. I was fortunate enough to be mentored by a wine buyer on how to taste wine not just subjectively, but objectively. Really pushing past my own biases, and tasting wine for what others would like and appreciate. Plus, I love that I get to be a storyteller. Really transport people and bridge the gap between consumer and producer. Give people a sense of place. And who doesn't like the person pouring the wine? :)
3. What's the best part of your job?
The best part of my job? Hmmm. Wine! It really is though. And most importantly, that my guests are happy with the wine as well. I take a lot of pride in listening to the guests needs, wants and/or desires, and then delivering on that. It's great to see people happy and eating and drinking with their company. That's what it's all about.
4. How do you elevate guest experience? Please give 4-5 examples and insights here.
Elevating the guest experience really comes down to the small details and mindfulness. Anticipating guests' needs before they even know they need it. Escorting them to and from the restroom, pulling out their chair. Folding their napkin when they leave. Basically taking care of everything except eating and drinking and conversing. Also, being a trusted advisor. All my guests know they can trust what I am going to tell them because I have built a rapport and delivered with excellence.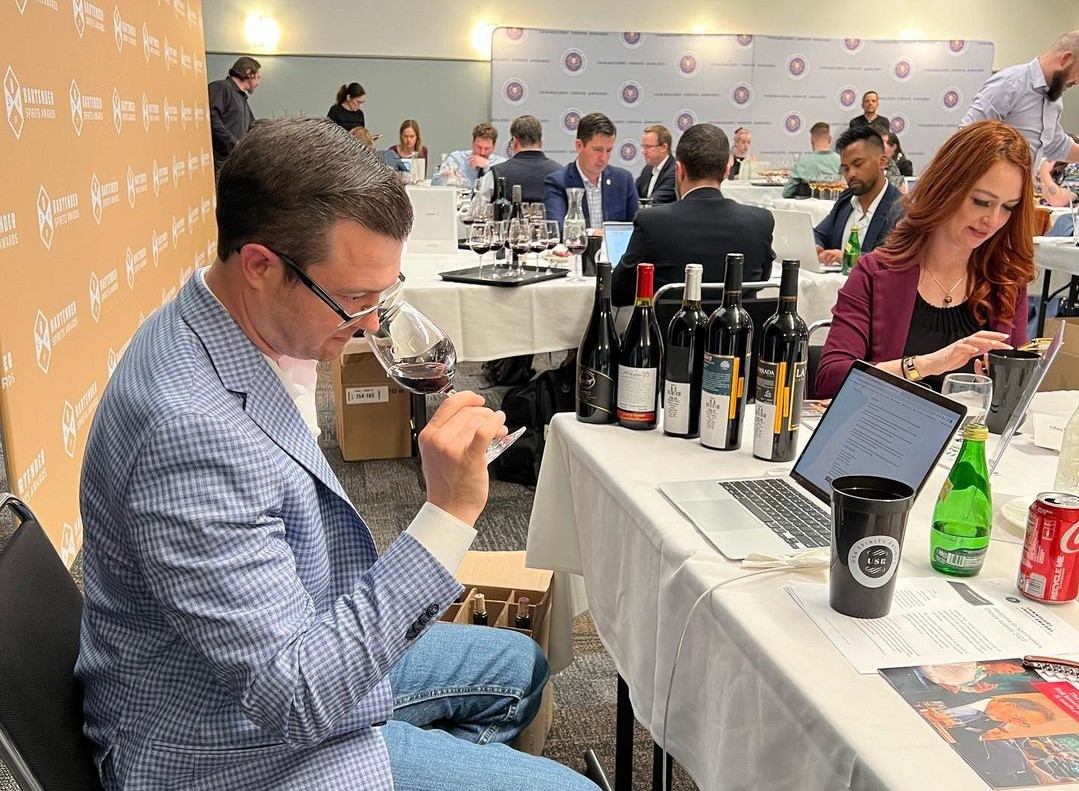 Image: Paul Carayas at the 2023 Sommeliers Choice Awards in San Francisco
If they are drinking wine by the glass or bottle, know when to preemptively approach them for the next glass or bottle. When moving onto the meat courses, before they arrive, let the guest know that this is the appropriate time to move on to red wine. Bring their wine before the food arrives. That's one of my biggest pet peeves, not having the wine before the meal. Once the food arrives, it'll take some time to pour the glass or retrieve the bottle. Doing this preemptively ensures the guests will have their wine and be able to consume with their food.
5. Any favorite food and wine pairing suggestions for our wine enthusiasts?
Being the Madeira Wine Educator for all of North America, I have one pairing that is mind-blowing. Sercial Madeira (dry) with oysters. A very small drop of Sercial on top (or none), shoot the oyster, pour a splash of Sercial in the shell and re-shoot. You're welcome. The sea spray/saline factor from Sercial makes it a great pairing.
Currently, at Chez TJ I am pairing a Bual Madeira with our squab course. It's not only about the protein, but even more about the components of the dish. Pan Seared Squab Breast; glazed with nasturtium honey then dusted with nasturtium powder, walnut purée, and brown butter fried walnuts with variations of celery. Bual plays off of all of those. Nuts, honey, and celery (most hard vegetables pair well with Madeira). And being that squab is richer textured meat, the acidity in Madeira cuts through that richness. It's an amazing pairing.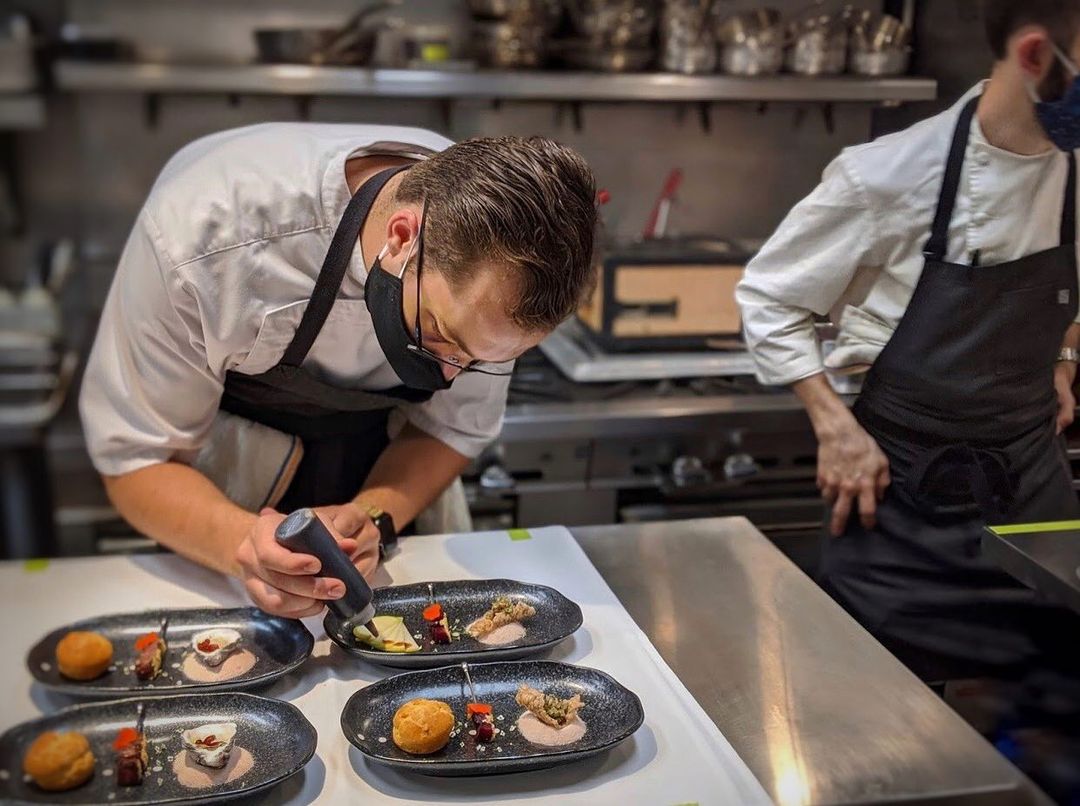 Image: Paul Carayas at Chez TJ
Last year for a fundraising competition, I paired a 10 Verdelho with sea bass, tarragon cream sauce, carrots, and sultanas (golden raisins). This was a knockout. The acidity cuts through the sauce and the rich fish, compliments the tarragon, plays off the sweetness of the carrots, and the sultanas seal the deal with harmony from the slight raisin from the Madeira. Amazing.
Dry riesling with wagyu is another great pairing as the acidity cuts right through the fattiness of the wagyu. Sake is another great pairing for Wagyu.
Pro tip: if it grows together, it goes together. That's why pasta and pizza go so well with Italian wine.
6. An unforgettable wine experience for you - tell us the whole story!
This is a hard one. I've been fortunate to have many unforgettable wine experiences. Traveling through the caves in champagne was amazing. Hearing the history of how all the villages would go into the caves so they were protected from the bombs being dropped. Overlooking the vineyards in Rioja during fall when all the leaves were red and orange. One of the most amazing sites I've seen. I could've looked at it for hours.
Driving all over New Zealand to visit wineries was breathtaking. The glacier water is crystal clear if not hued turquoise. Simply amazing. When we were in Otago, one winemaker invited us out in his boat. The water was like glass. I'll never forget it. Plus he brought us to the 46th parallel south sign, showing we're closer to Antarctica than the equator. Trippy.
In Alentejo, Portugal, I was able to visit the entire region and am an ambassador to Alentejo. The wines are all amazing. One of my favorite visits was to Mouchão. Iain, the owner was great. Took us through the vineyards, showing us the Trincadera and Alicante Bouchet vines. Old vines that flourish. Then we had very old solera going back to 1922 and then brandy. So amazing.
7. What are the biggest faux pas that customers tend to make when ordering and drinking wine?
One of the biggest is being intimidated by a wine list. Wine lists can be very daunting at times and that can subconsciously put you on the defensive. Be open to listening to the person who's handling the wine. It's fear of the unknown. We get very comfortable with seeing Cabernet or Chardonnay on a label. But then we suggest Bordeaux or Burgundy and because you're unfamiliar, you're hesitant. Hesitant that you're not sure if you'll like it, or making the proper decision. Remember, it's just wine. Be open to new experiences. There is so much good wine made in the world nowadays.
8. What are some of the most important skills for a sommelier?
The most important skill is listening to your guests and asking the right questions. Become that trusted advisor. You can have all the knowledge in the world, but if you're not listening to your guests, and asking the proper questions—for them, then you're not playing your role correctly. Don't push wines on people. Ask qualifying questions and give enough info for them to make a decision. Let them buy. People love to buy, not to be sold. And luxury is all about options. Having more options, people can be more luxurious.
9. Any message you'd like to share with our audience. You could tell us about trends you're excited about, wines you're sipping on, or even something cool you're working on at the moment!
Madeira!! Drink more Madeira!
I'm going to Madeira in September to visit Blandy's and then they will be here in October. I'm planning a full Madeira wine dinner at Chez TJ in October. Madeira is not just for desserts. Everyone should attend! Dates still need to be determined, but this is the best way to experience all Madeira, with food and good company.
I'm also pursuing Sherry Educator and Port Educator so I can have the trifecta of fortified wines and be the Fortified Expert for North America.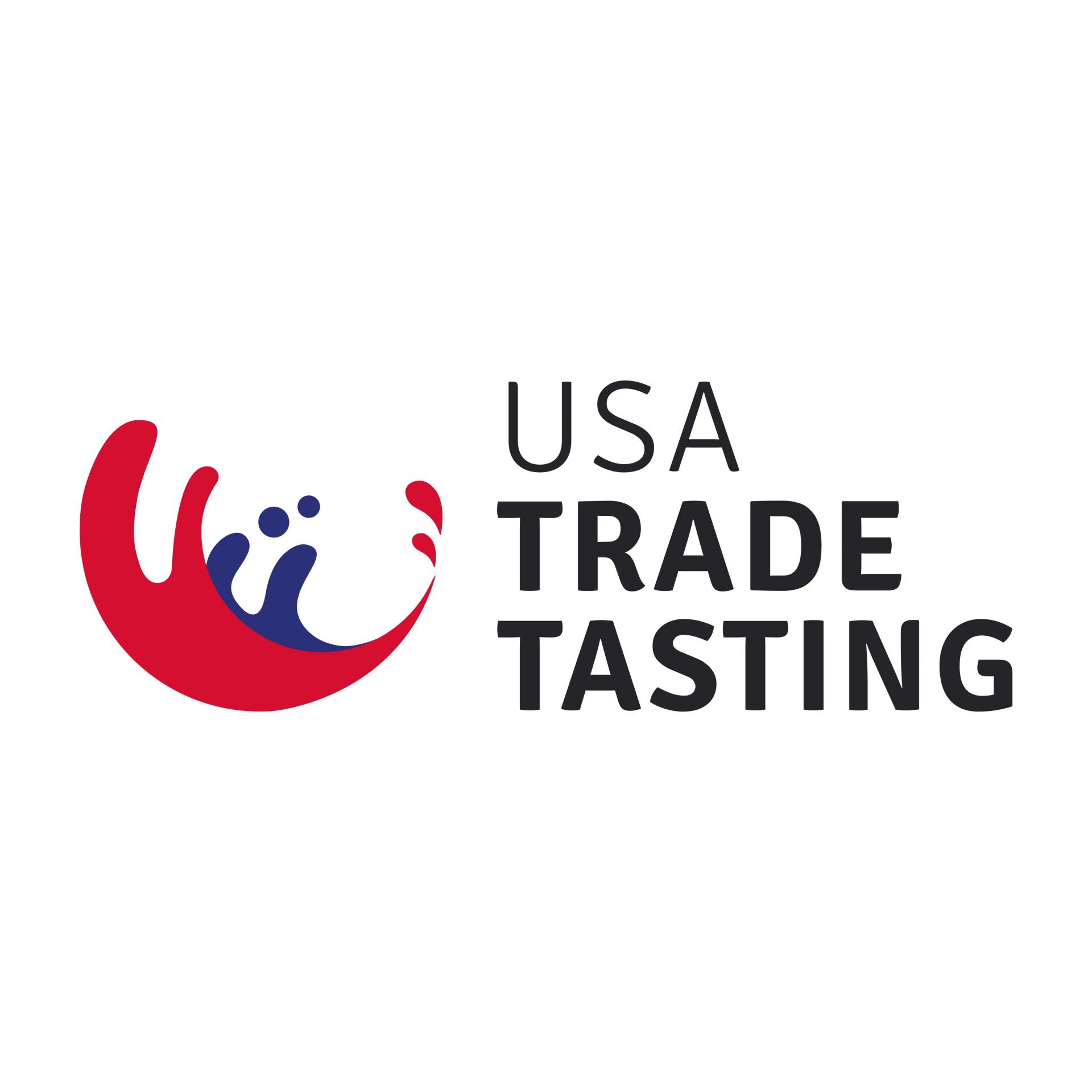 Morgan MFG, 401 N Morgan St Suite #204A, Chicago IL 60642
Register Now
South San Francisco Conference Center, 255 South Airport Boulevard, South San Francisco, CA 94080, United States.
Register Now
South San Francisco Conference Center, 255 South Airport Boulevard, South San Francisco, CA 94080, United States
Register Now