Drink Masters 2022: Who's Participating and where you can find them!
Curious about all the contestants on Drink Masters? We caught ourselves snooping around their socials and decided to share what we found!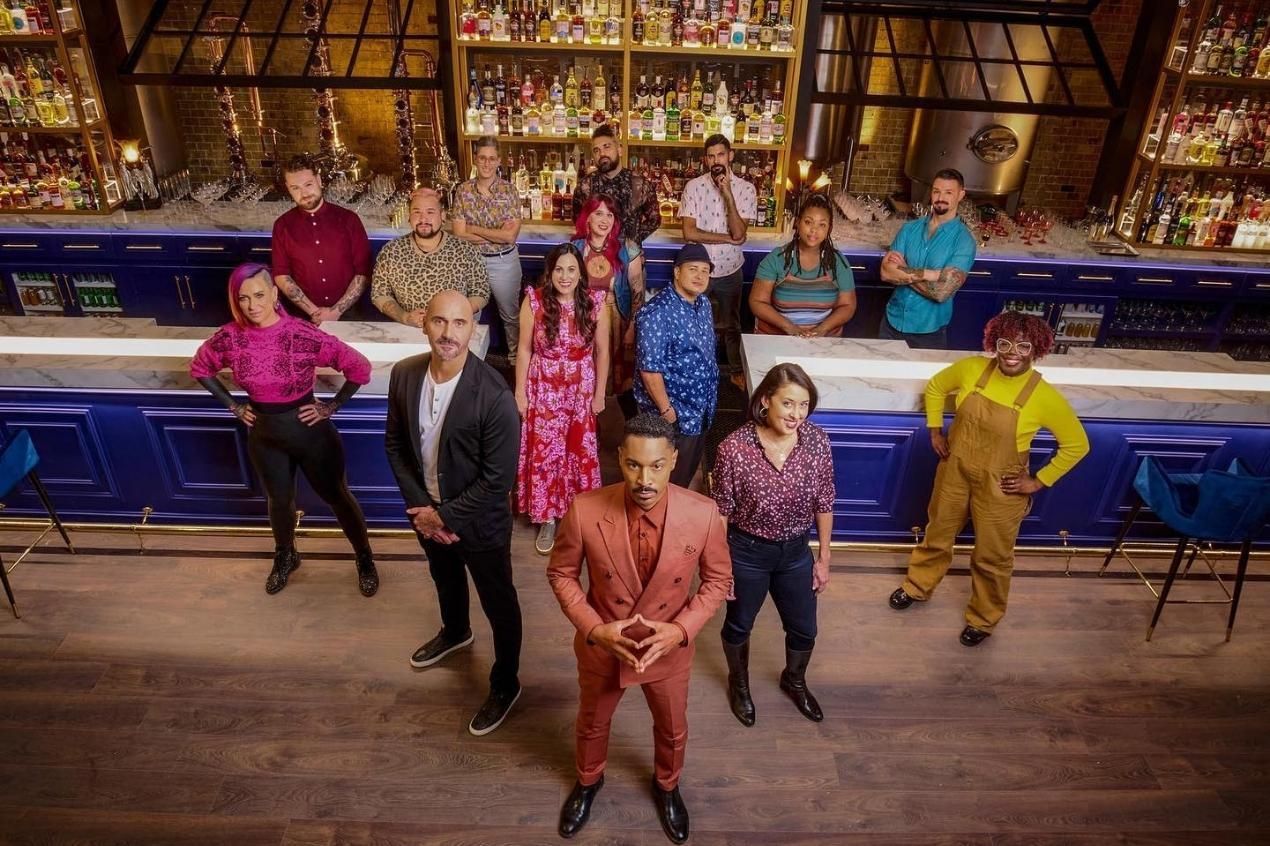 On the 28th of October, Netflix released the first season of Drink Masters and we can't wait to talk all about it! A show that has brought together 12 top mixologists, true masters of their craft, to showcase their uniqueness and creativity in every single mix that they make. Judged on taste, technique and presentation, the drinks on display are nothing short of jaw-dropping.
Speaking of the judges, they've got the famous Frankie Solarik, Owner of BarChef, and Julie Reiner, one of New York's most influential bartenders in the cocktail scene, both of whom are hard to impress. The show is encased in just the right amount of drama, drinks and competitiveness all brought together perfectly by the host, Tone Bell, a well-known stand-up comedian, who brings forward an imperative ingredient for this cocktail of a show, entertainment.
However, what interests us the most definitely has to be the great roster. They have brought in twelve exciting mixologists who we are glad have been brought to light by the show, because their work doesn't deserve to go unnoticed! We wanted to know all about them and their work (in a non-creepy way). Here's what we got: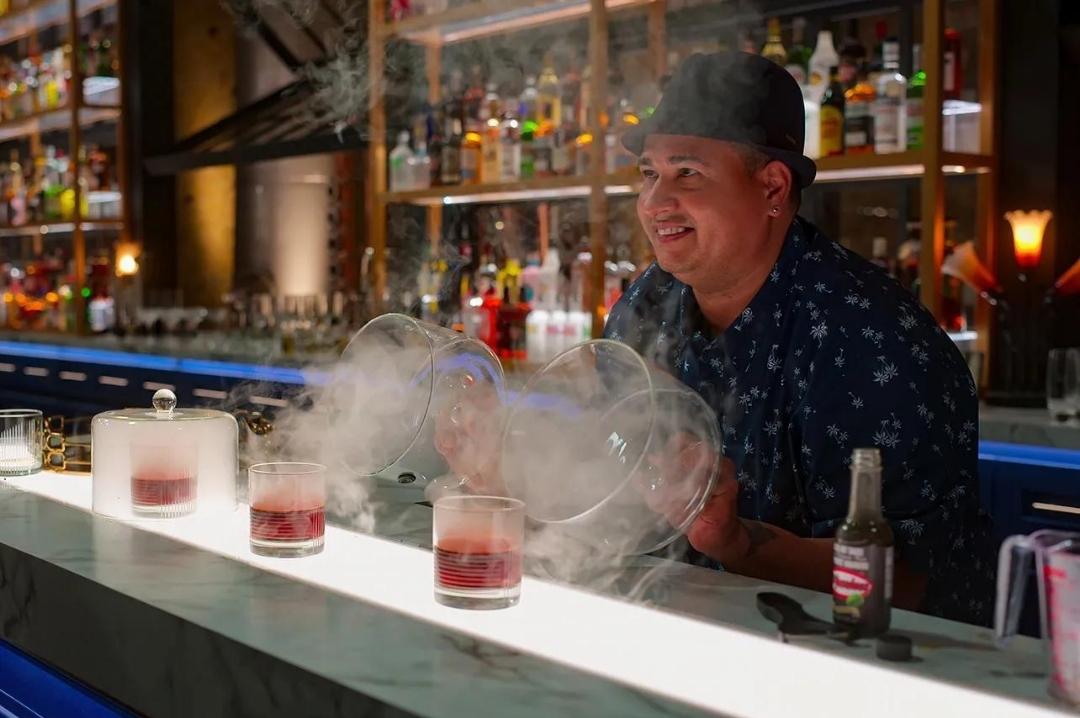 Growing up in San Juan, Puerto Rico, Alex Velez has been working in restaurants for more than two decades! Around this time, working behind the bar at some of Puerto Rico's well-known establishments was when he also started competing and winning in Cocktail Competitions. It was these years that laid the foundation for his success in the bartending scene, even after he moved to San Francisco in 2013. Currently working as the Beverage Director at Lost Spirits Distillery, LLC., Las Vegas, we're excited to see Alex show what an experienced bartender's got to offer at Drink Masters!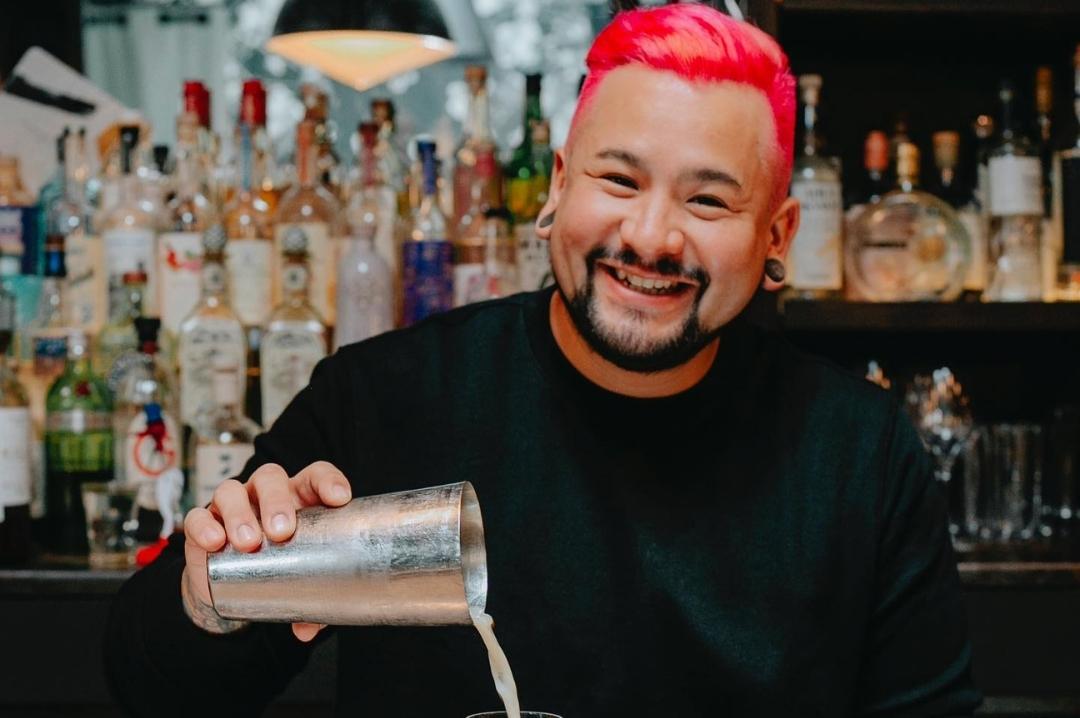 Also based in San Francisco, Christian "Suzu" Suzuki-Orellana, started off his bartending career with his grandparents who own a restaurant/bar business in Tokyo, Japan. Being born into the hospitality industry, Suzu had his first stint at a Japanese nightclub before he moved back to the Bay Area when he was 21. Since then, the accomplished bartender has only looked up in life. Now "Head Bird" at Wildhawk, San Francisco, Suzu plans to show off his rich Japanese heritage at the show!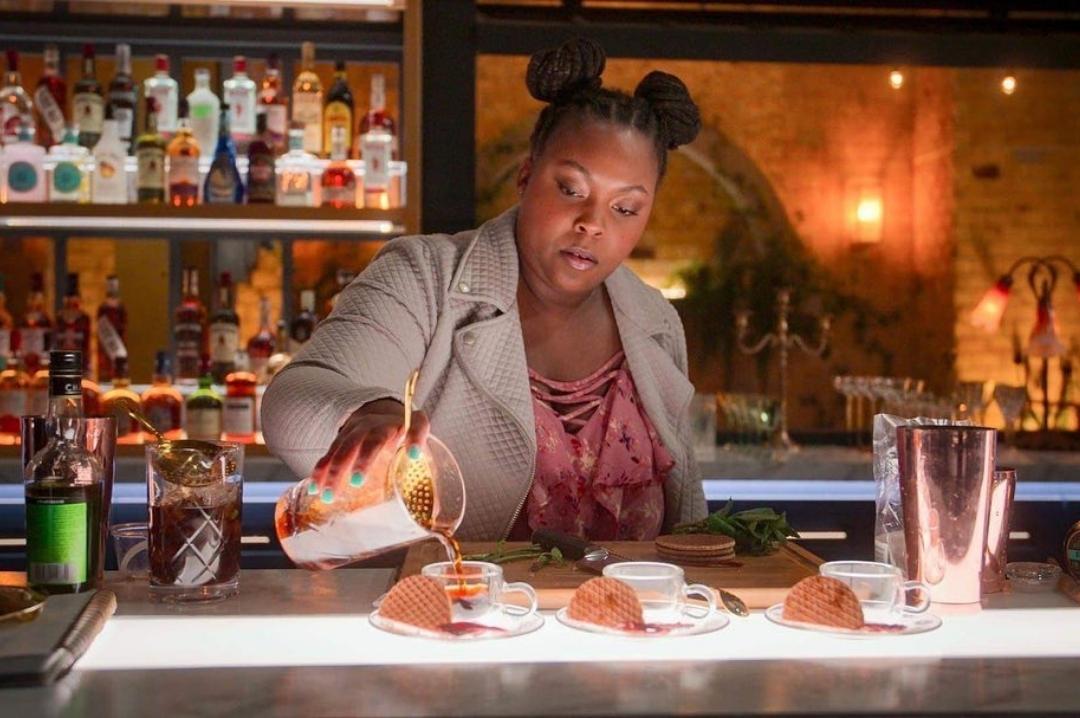 Kapri Robinson, Founder, President and Engagement Ambassador at Chocolate City's Best; Bartender at Reliable Tavern, is a woman of SEVERAL talents. While already doing so much for the Black and Brown community in the food and beverage industry, she's also the Co-Founder at Empowering the Diner, and hosts the "Soul Palate Podcast", 2 women experiencing spirits out loud, with her Co-Host, Dee J. Reid (@deestilled). Someone who knows her drinks, we're excited to see Kapri's journey at Drink Masters.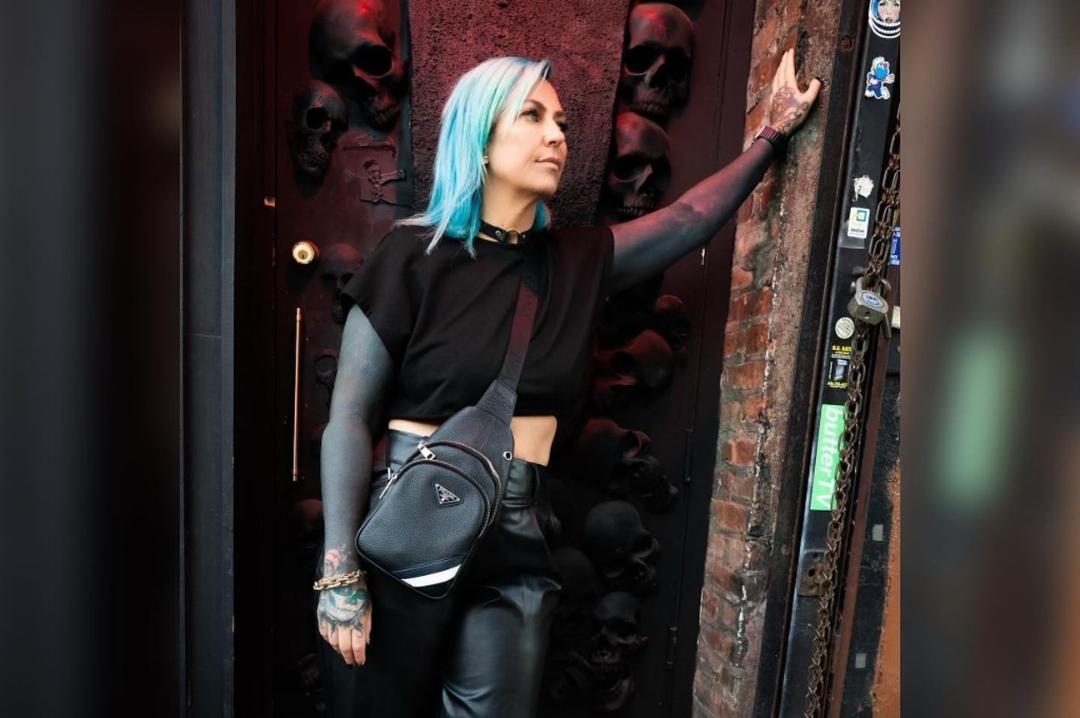 Kate Gerwin, born in California is currently the Owner of Happy Accidents Bar, Albuquerque, who recently won "Best New Bar 2022" at the Liquor Awards and 2022 Spirited Awards "Best New U.S. Cocktail Bar". Kate Gerwin's success with Happy Accidents has years of experience and passion for bartending behind it, something that we're super excited to see at Drink Masters!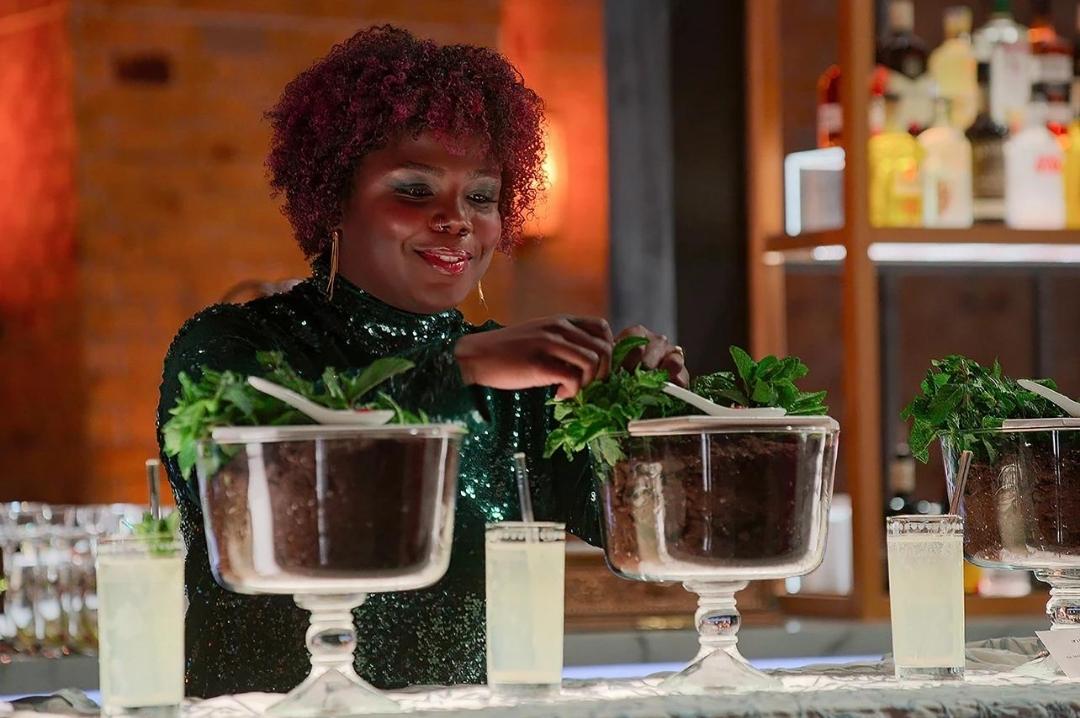 From Beverage Director, R&D Production Chef, Spirits Judge and Beverage Consultant, Lauren Paylor has worked many roles in the food and beverage industry. An award-winning mixologist with several accolades already under her belt, LP is a strong favourite to win the inaugural Season of Drink Masters.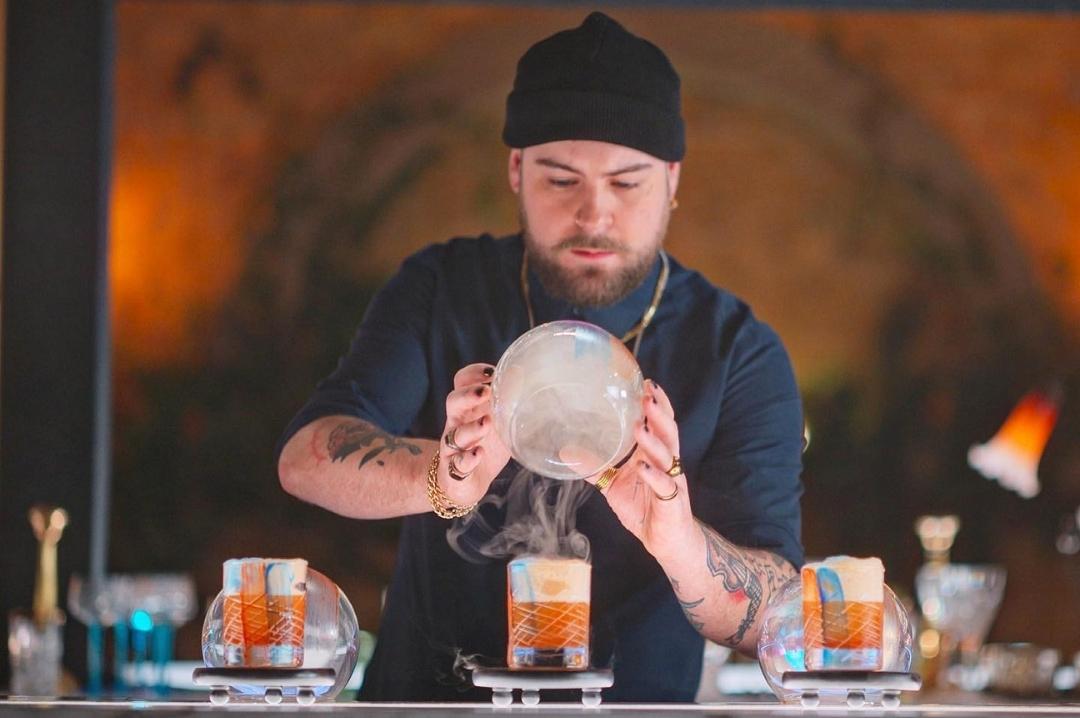 Loyd Von Rose had this to say on one of his recent posts on his Instagram (@loydvonrose) "A cocktail is like a blank canva. I don't see an empty glass as an empty glass, I see an infinity of possibilities to create something that would bring smiles to faces." Currently working as a Beverage Director and Consultant in the Greater Montreal Metropolitan Area, Loyd's experience in the field and his attitude towards mixology and making cocktails makes him one of the most exciting contestants at the show!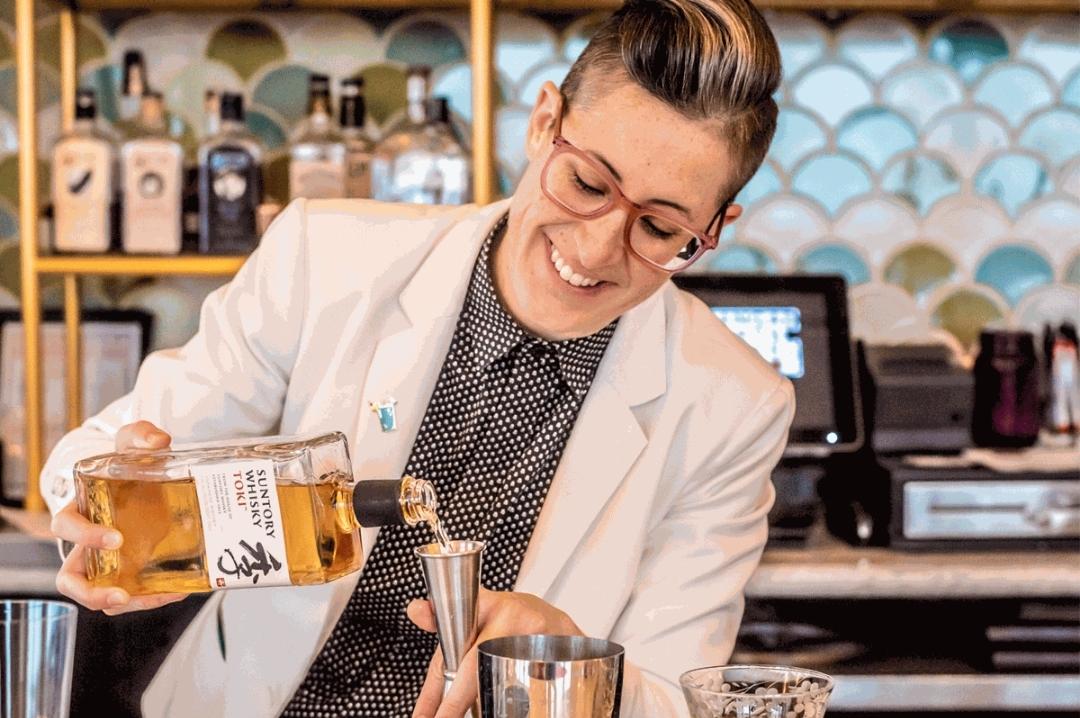 Meredith Barry, Co-Owner/Operator at Platypus, St. Louis, has been in the Beverage Industry for around 15 years working as Bartender and Bar Manager for some top bars around Chicago too! Having competed and won at multiple Cocktail Competitions, this is definitely not her first rodeo. We're incredibly excited to see Meredith's competitiveness at Drink Masters.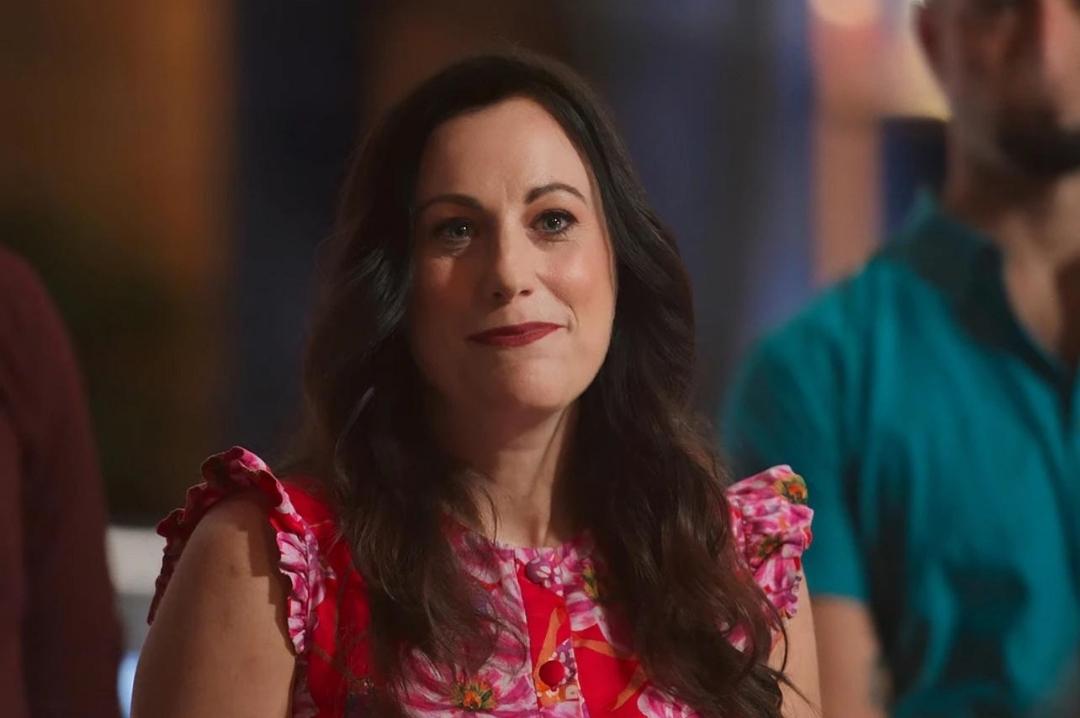 Natalie Migliarini, Ms. Beautiful Booze herself is currently living a lot of our dreams. Having made the decision to leave her job in 2013 and instead chase her passion, cocktails, entertainment and travelling, which she logs on her Instagram, @beautifulbooze, Natalie finds herself making use of every opportunity that comes her way, which even led her to be the Official Bartender at an Instagram event in Las Vegas. We're anticipating the same hunger for sharing experiences and recipes for cocktails with her work in Drink Masters!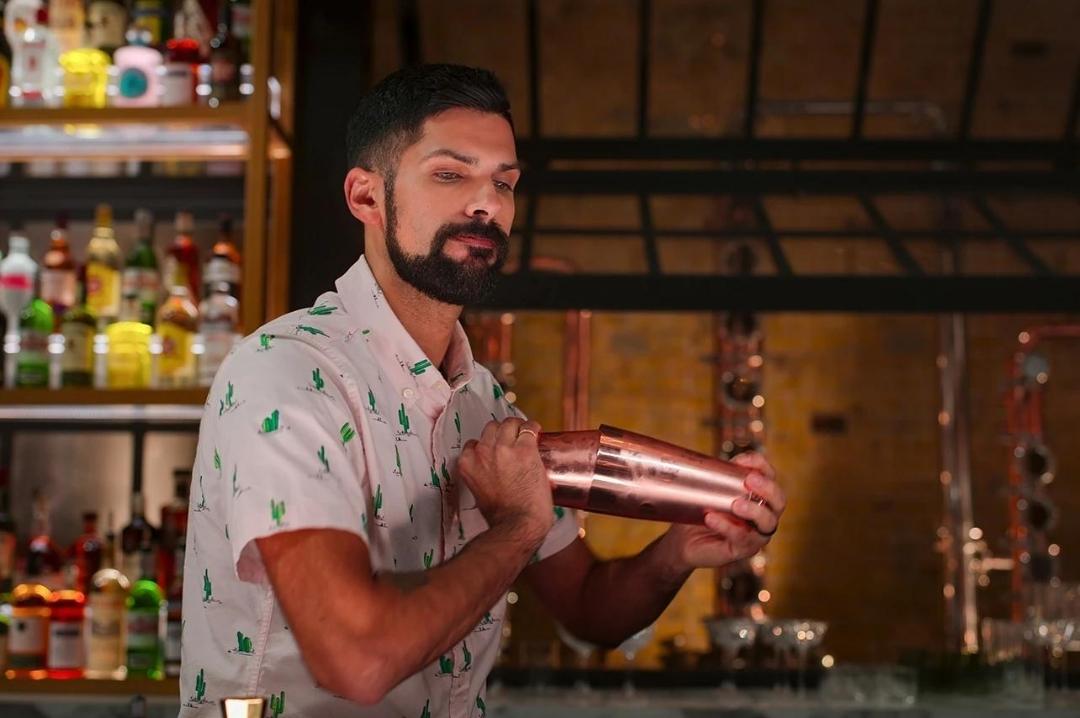 Representing the Indian-American community, Raj Shukla has been a part of Fort Wayne, Indiana's spirited cocktail scene for a long time now. Currently a Managing Partner at 3Leaves, Raj is also into Custom Furniture Making which he has taken up as a career with KDA Furniture And Interiors, LLC. A highlight in his bartending career was when he was hired by PGA Tour in 2022 as a Bartender! We're thrilled to see what Raj brings to the table.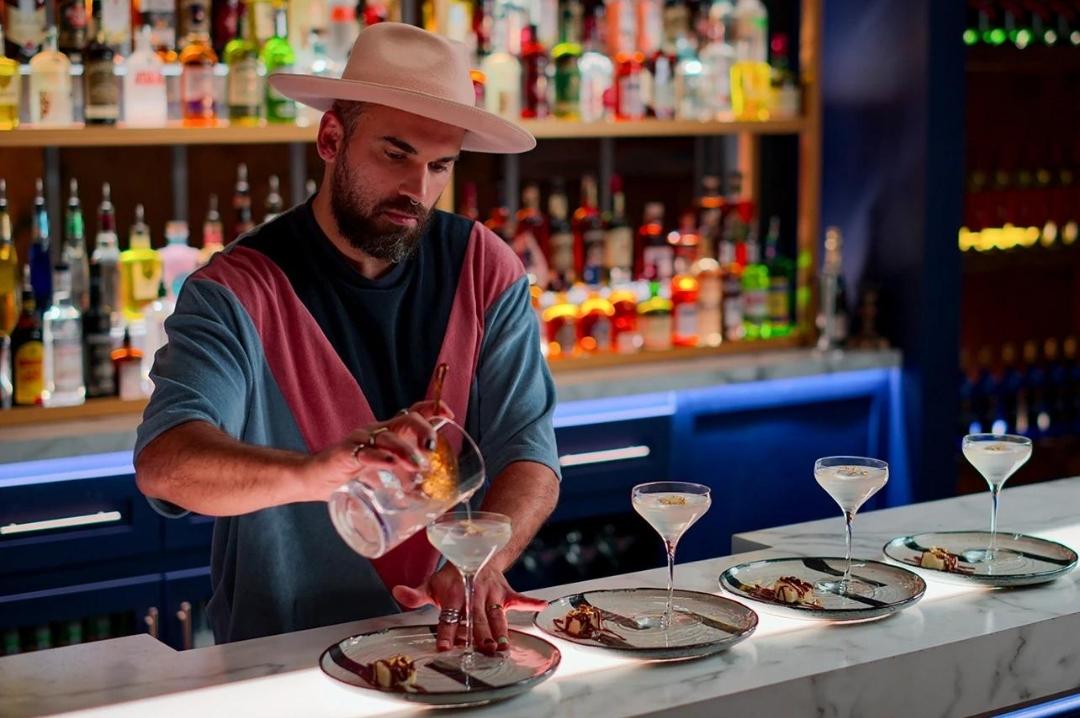 Originally from Tunisia, Tao Zrafi's first choice in profession was not Bartending or Mixology. Moving to Canada at the age of 20 to follow his interest and pursue a course in Interior Design, Tao started working in the bartending industry to earn a living! Falling in love with the job, Tao seemed to have found his true calling in life early into his bartending journey as he started mixing cocktails. A genderless fashion icon making cocktails sexier, Tao's work is special, and we can't wait for it to get a platform on Netflix!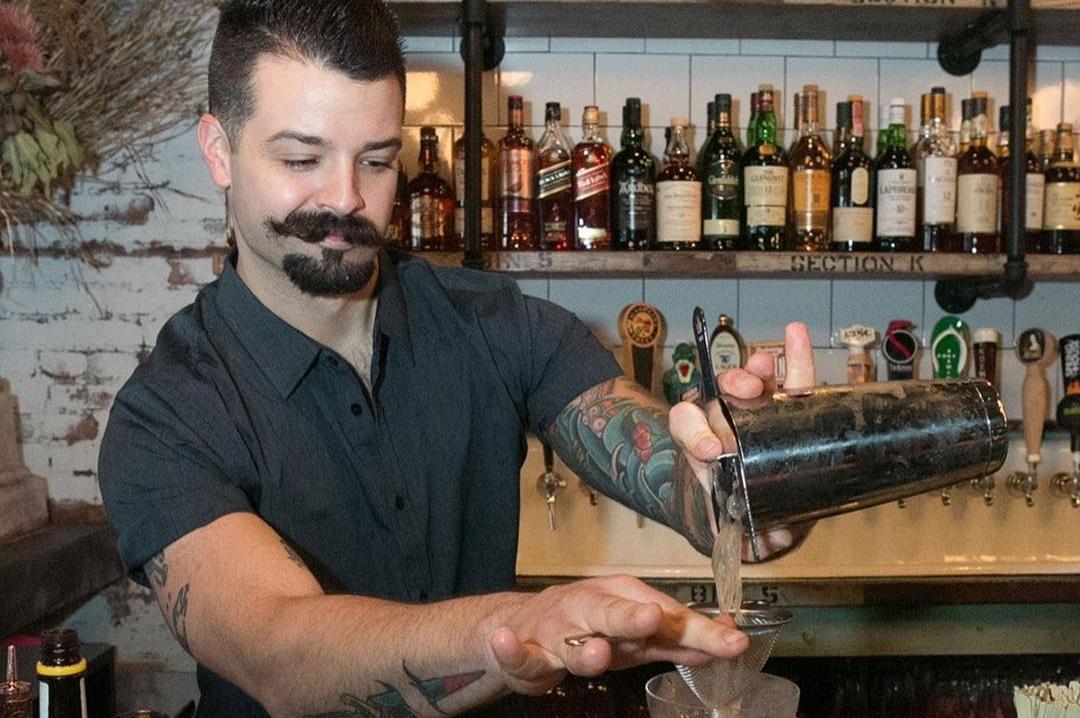 Michael Anderson, currently working as a consultant for the Richard Deshantz Restaurant Group located in Pittsburgh, Pennsylvania, is a Certified Sommelier and Spirits and Cocktail Specialist. A top performer and an energetic leader at heart, Michael's experience as a specialist makes him one of Drink Master's most interesting contestants this year!
12) Aisling Gammill:
Aisling Gammill, currently operating at her own consulting and event management business, Jellyfish Drinks, loves creating new and exciting cocktail concoctions. Someone who loves to share her creations, Aisling seemed like the perfect fit to be one of the contestants at Drink Masters! You should check out her Instagram, @jellyfishdrinks for some BTS from the Netflix show.
Written by Jason Shepherd, Beverage Trade Network