Meet Tequila's older cousin: Bozal Ensamble Mezcal
The exotically intense Bozal Ensamble Mezcal is here to amaze agave lovers after an award winning performance at the 2021 Bartender Spirits Awards.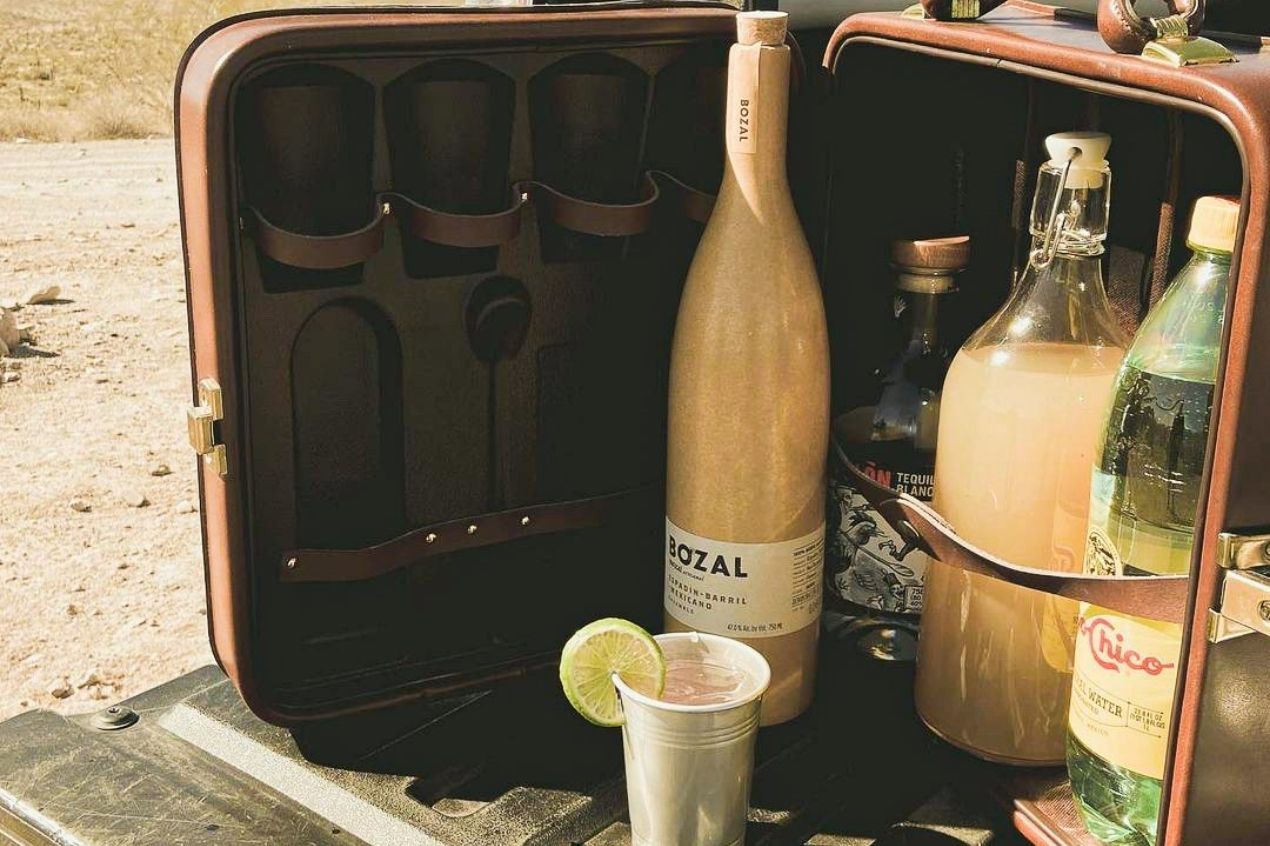 Produced from the agave plants on the steep precarious hillsides of Guerrero, Durango, and Oaxaca, Bozal Ensamble Mezcal whiffs off rich earthly tones and savoury smokiness, showcasing its wildly refined characteristics.
The herbaceous and vegetal spirit from 3 Badge Beverage Corporation was awarded a gold medal at 2021 Bartender Spirits Awards, highlighted with baked apple and cinnamon flavors on the palate.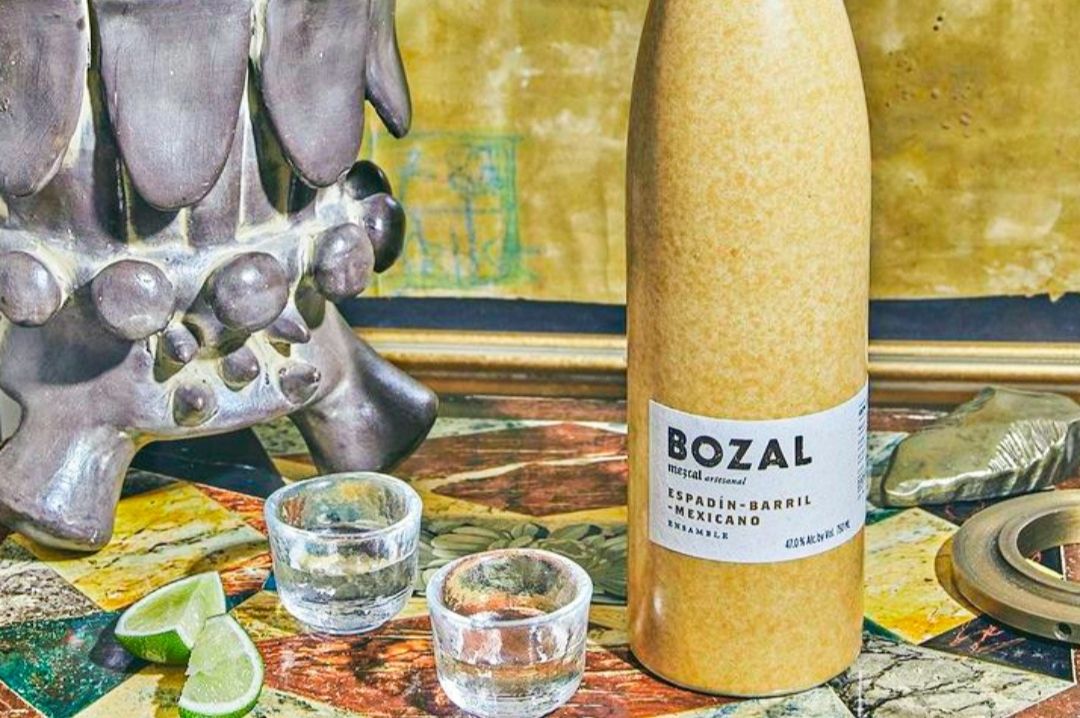 Bozal Ensamble Mezcal, Source: Facebook
The annual Bartender Spirits Awards sets a benchmark for bars, restaurants, and drinkers, when it comes to picking the perfect spirit.The competition makes sure that spirits are judged on all the aspects in which us the drinkers, and the buyers look at it. Each spirit is judged on the basis of its mixability, versatility, quality, value, and packaging. The spirits are then awarded medals based on merit.
[[relatedPurchasesItems-31]]
The medals are awarded by some of the country's most renowned bartenders, bar managers, and spirits buyers from the on-premise industry. With their expertise in the subject, each medal and special category award comes with extreme pride and justification, shedding light on crème de la crème.
To name a few personalities from the list of our esteemed judging panel, Courtney Bunn (Director of Beverage & Nightlife EDITION West Hollywood), Juyoung Kang (Lead bartender at Dorsey inside The Venetian Resort, Las Vegas, Nevada), and Christopher Longoria (Bar director at Che Fico, San Francisco) are worth the mention.
Rooted in tradition
It all started with Samuele Sebastini in 1905, who worked tirelessly as a mason in the Sonoma hills. When he was able to save enough to buy wine making equipment, he soon started blending his own beverages, with his first lot of 500 gallons quickly making its way down the throats of his fellow work friends and people in the city.
Moving forward to the next century, The Sonoma City Council sold a vacant old firehouse to August Sebastiani, grandson of Samuele and a member of the city council. This laid the foundation to 3 Badge Beverage Corporation in 2016, paying tribute to the three generations of the family.
The family owned company now focuses on sourcing best quality spirits, beers and wines from all parts of the world, keeping intact the diversity, distinctiveness, and authenticity that comes along with the brands. Their unique and memorable collection of spirits is made to please even the waspish of connoisseurs.
Production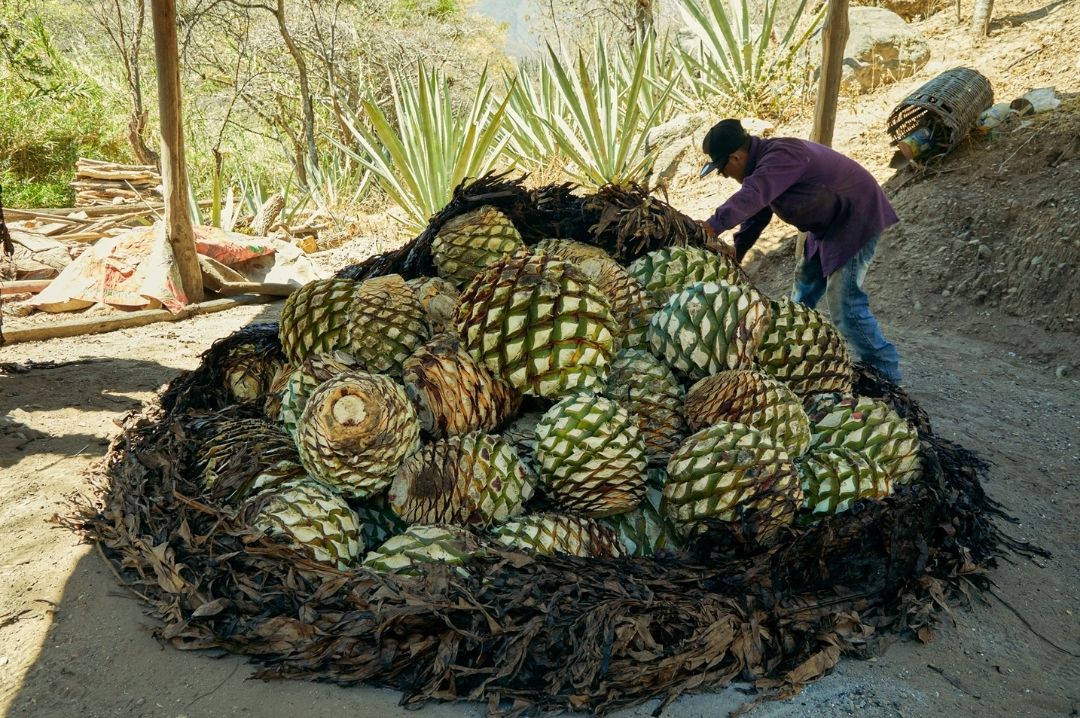 Agave plants thrown into the oven pit for roasting, Source: Facebook
Following a 100 year old tradition, Bozal Ensamble Mezcal remains an unadulterated type of mezcal. The production process starts with throwing the agave hearts into the pit oven, later to be crushed with stones and wheels turned by a horse. It then undergoes a double distillation method that is carried out without the addition of artificial yeast.
A blend of three agaves
Scoring 92 points on the scorecard, Bozal Ensamble Mezcal is a fusion of three different agave plants, namely, Espadín, Barril, and Mexicano. Each plant brings complex flavors and nuances with it, finely balancing the palate.
The name Bozal translates to wild or untamed in Spanish, referring to the wild and uncultivated lands of Oaxaca, Guerrero, and Durango, from where the spirit originates.
Espadín
Also commonly referred to as the mother of blue weber agave that is used in making tequila, Espadín brings aromas of wet earth, floral nuances, and rich smokiness to the palate.
Barril
Mostly used as a fencing plant in Mexico, Barril is a thick foliaged wild agave with citrus notes and spicy tones of green pepper on the nose.
Mexicano
Grown on low elevations and harvested at the age of around ten years, Mexicano adds a herbaceous and earthy finish to the mezcal with its concentration of sugar. The Mexicano adds a touch of maturity to the spirit.
Overall, Bozal Ensamble Mezcal exceptionally combines these three agave plants that are heavily sought after by the local mezcaleros. The smokey, yet herbaceous undertones combine well with strong tones of Barril and the long lingering smooth finish from Mexicano.
Due to its complexity, it makes a magnificent base for crafting artisanal cocktails.
Bozal Mezcal Negroni Sour
Recipe by Bozal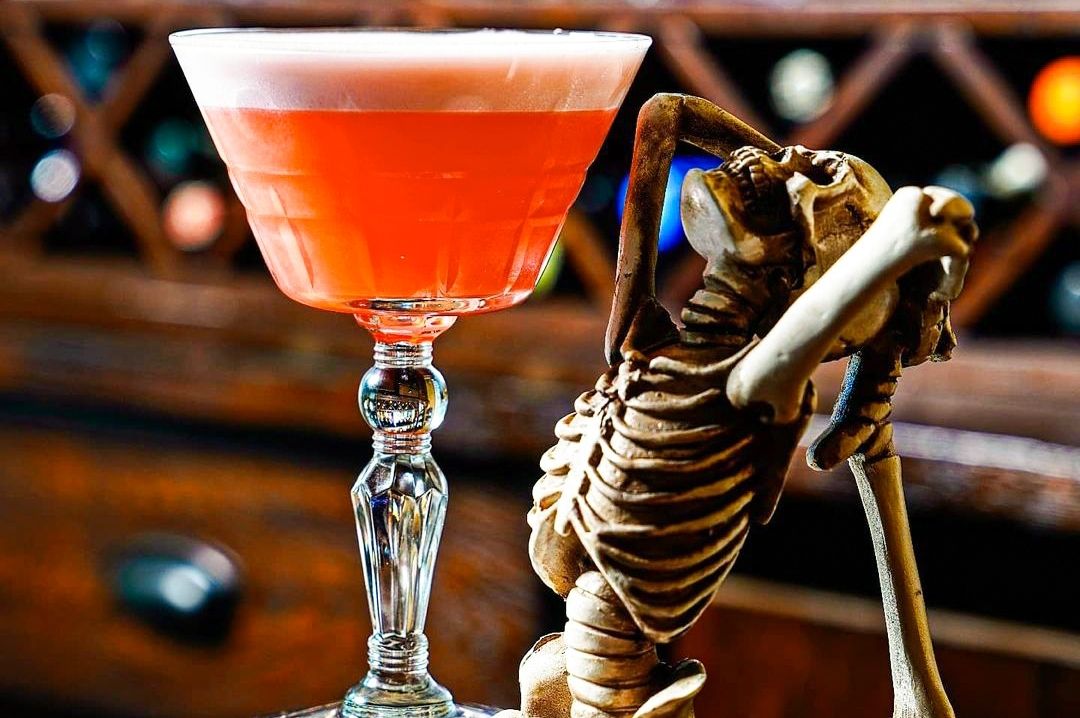 Bozal Mezcal Negroni Sour, Source: Instagram
Ingredients
1 oz Bozal Ensamble
0.5 oz Reposado (try Teremana Reposado, Tequila of the Year, 2021 USA Spirits Ratings)
1 oz Campari
0.75 oz Byrrh
0.75 oz orange juice
0.5 oz lemon juice
1 egg white
1 pinch salt
Combine all the ingredients in a cocktail shaker and dry shake. Add ice, and shake again until well chilled. Double strain into a chilled coupe glass. Throw in a spooky yoga skeleton for good measure.
A bottle worth keeping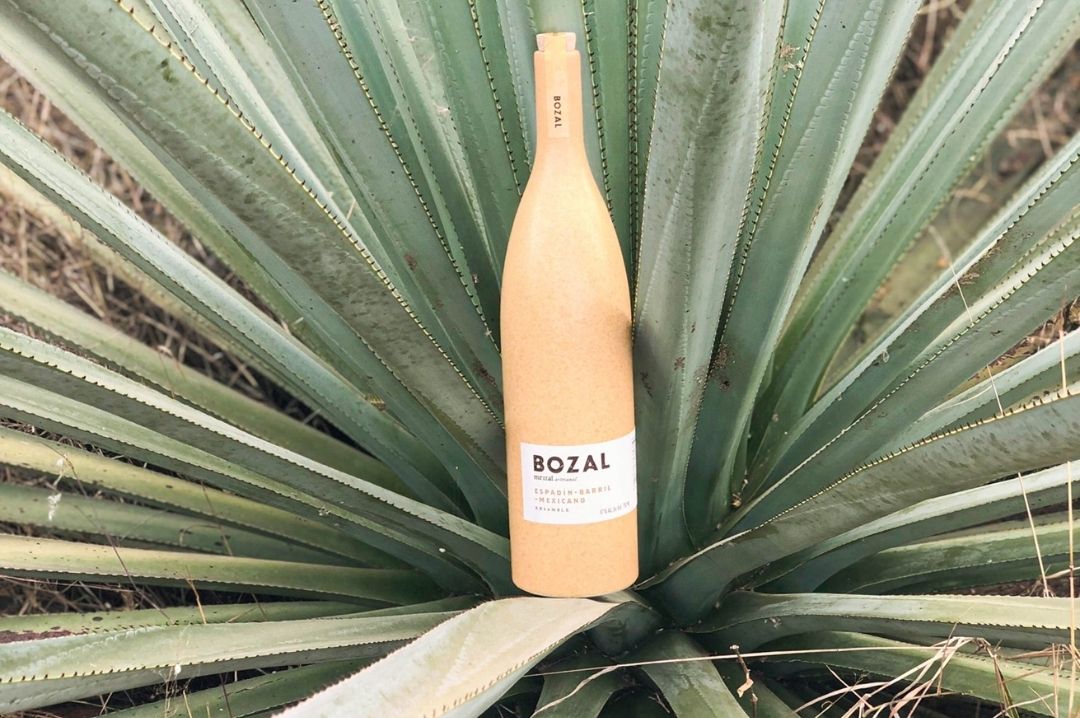 Bozal Ensamble Mezcal bottle, Source: Facebook
The uniquely crafted mezcal makes its way into the ceramic bottle that is labelled on a naturally flecked paper and an embossed logo. To underline its distinctiveness from other craft spirits, the light orch hue signals the tactile nature of the product. Not only would it look great on your at-home bar, but it would also make an amazing present for a mezcal lover!
Header image - Bozal Mezcal, Source: Facebook