Best Aperitifs & Digestifs to try this 2022
Drinks that stimulate your appetite.  We've selected a few aperitifs and digestifs to assist you in navigating the world of aperitifs and digestifs.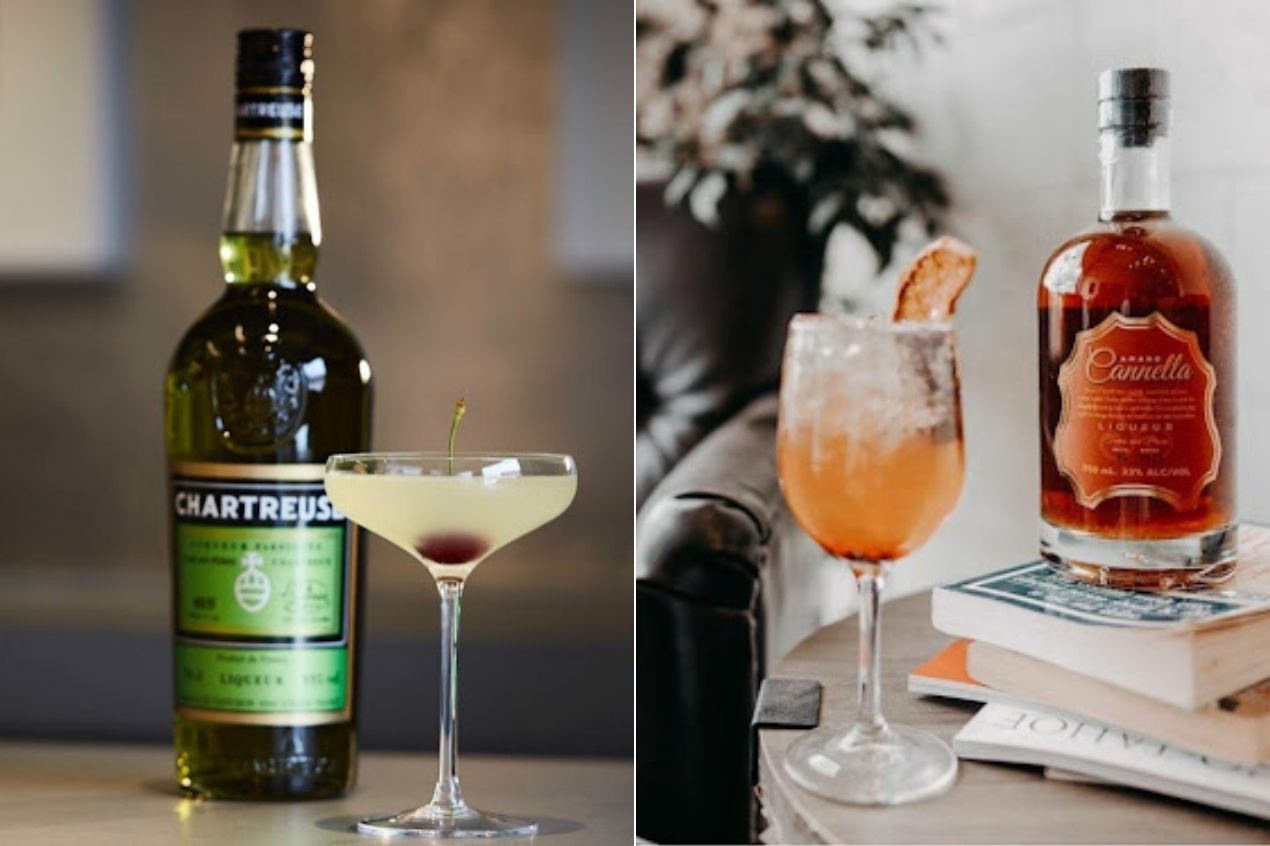 The terms (apéritif) and (digestif) describe drinks served before and after meals. These are the French terms for pre and post-supper drinks, and they have more to them than just fancy labels. Here are some of the best aperitifs and digestifs to try right now.
Image Source: Tales of the Cocktail Foundation; Aperitifs & Digestifs
What are Aperitifs and Digestifs ?
An apéritif is a drink you drink before a meal to "stimulate your appetite," therefore, it's usually dry and low in alcohol. Some common examples include vermouth, aromatized wines, and dry sherry. Most are flavored with herbs, spices, fruits, and flowers indigenous to the region where they are grown, mainly in European countries.
You can drink them on their own, perhaps with a few ice cubes, mix them with tonic or soda for a refreshing Spritz, or include them into a more complicated cocktail.
Aperitifs excite the palate and whet the appetite, while digestives help settle the stomach and aid digestion after a heavy meal."
A gin cocktail, a gimlet, a Manhattan with sweet vermouth, or a dry, classic martini are excellent aperitifs. These are the cocktails that will leave you calm and thrilled for your big supper but also hungry and ready to enjoy a fantastic meal.
On the other hand, Digestif is served after a meal and stimulates digestion, just a hint of sweetness and greater alcohol content are appreciated as the drink aids our bodies in settling down after the meal and bringing everything to a finish. Alcohol boosts the formation of the enzyme pepsin in the stomach and increases pancreatic and gallbladder discharges. Herb-based digestifs work well for this, and elements like caraway, fennel, and savory are especially good to the digestive tract.
Digestifs are typically bitter, herbal, and culturally distinctive. Whiskey, Brandy, port, cream sherry, Amari (such as Fernet, Averna, and Cynar), bitters (such as Becherovka and Underberg), sweet liqueurs such as Grand Marnier, and dessert cocktails are other examples. Cognac, brandy, or wine are usually at the top of most people's digestif list.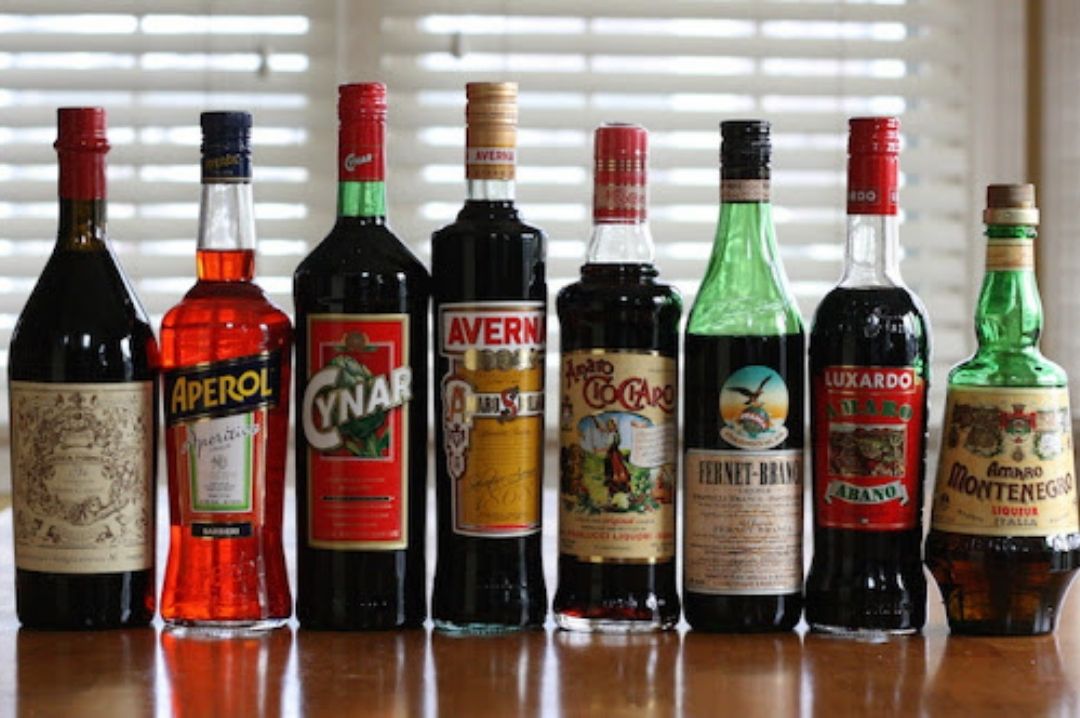 Image Source: Drink Spirits; Aperitifs & Digestifs
Now that you know about aperitifs and digestifs, you can go ahead and grab yourself some of the best aperitifs and digestifs available.
Select Aperitivo - Aperitif
Region - Italy, ABV- 17.5 %, Tasting Notes - Floral, Citrusy, Bitter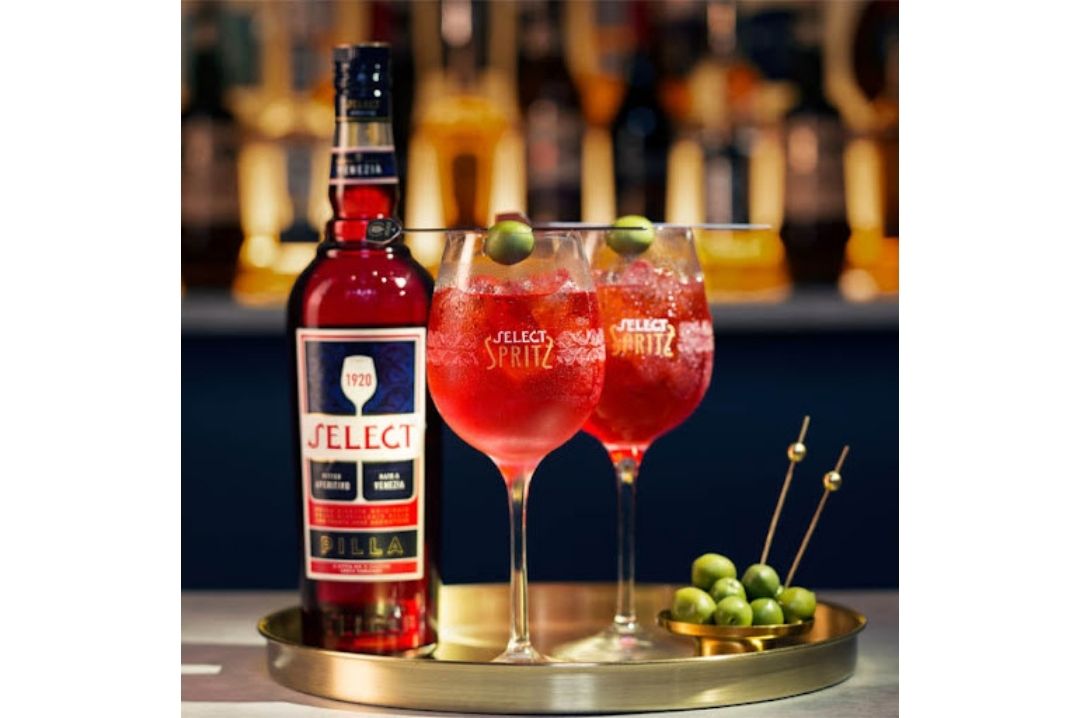 Image Source: The Drop Store
Select Aperitivo is an Italian aperitif, a key element of the Venetian spritz, with an elegant and stylish Italian twist. Select was born in the Castello district of Venice, the city's historical heart, in 1920 at Pilla Distilleries, a place famous for the art of liquor manufacture. With its rich, vivid, ruby red color combined with a huge green olive, the saline flavor of the olive somehow brings together the flowery and bitter flavors of this complex spirit; Select offers a truly premium Spritz experience.
Buy Now on The Drop Store, Total Wine, Reserve Bar
Lo- Fi Gentian Amaro - Aperitif
Region - California, ABV - 17.5 %, Tasting Notes - Gingery, Floral, Citrusy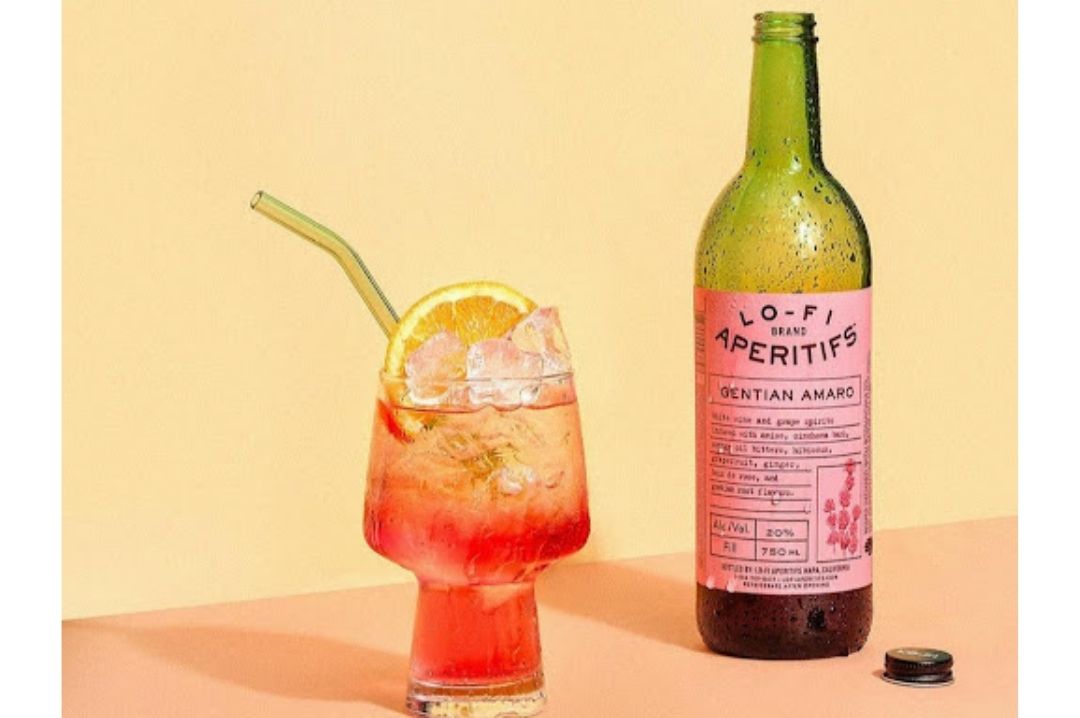 Image Source: Lo-Fi Aperitifs; Gentian Amaro
Lo-Fi has been producing vermouth and amaro in California's Napa Valley for a few years. Lo-Fi Aperitifs are a fresh take on conventional aperitifs. The vermouths and amaro are all produced with natural herbs and botanicals and are California wine-based. A framework of cinchona bark and bitter root extracts supports the primary fragrances of sweet citrus fruit with notes of ginger, exotic florals, and spices. It goes particularly well with sparkling wine and mature spirits. Likewise, it goes well with sparkling wine, bourbon, rye whiskey, and spirit-forward cocktails.
Buy Now on Reserve Bar, Drizly
Lillet Blanc - Aperitif
Region - France, ABV - 17 %, Tasting Notes - Honey, Bitter, Citrusy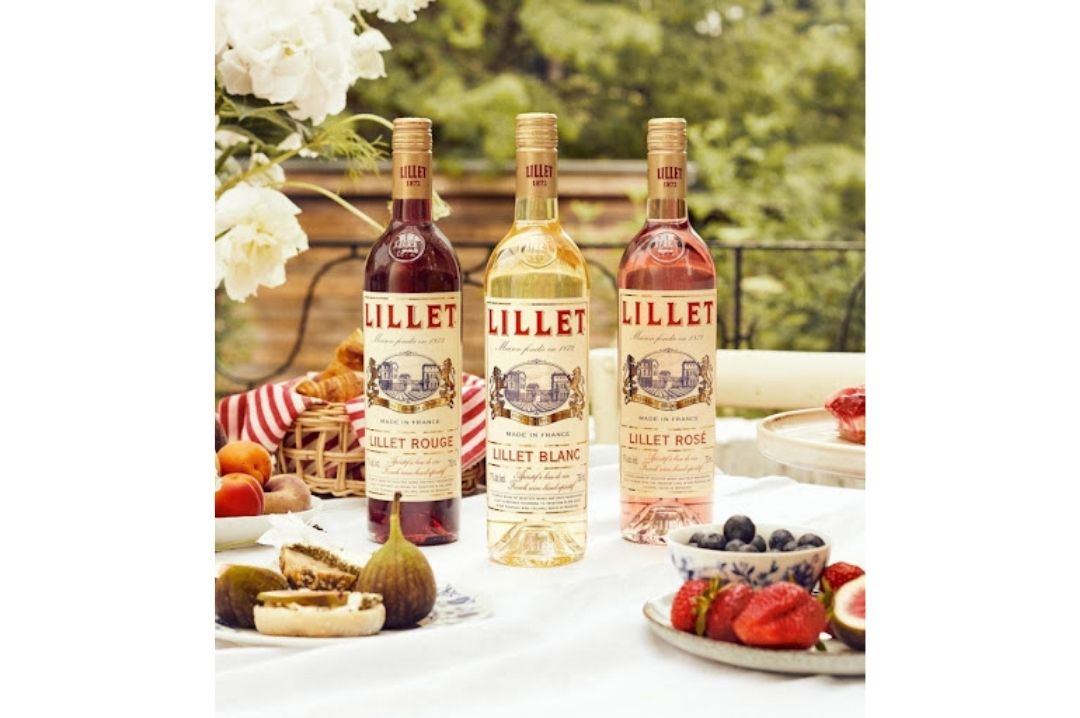 Image Source: Lillet; Lillet Blanc in Middle
Lillet is a subtle white wine-based aperitif from Bordeaux, prepared with local wines combined with fruit brandies and aged in oak for six to twelve months, culminating nearly 150 years of experience and traditional craftmanship. When served chilled or over ice, the Blanc and the Rouge and Rose are crisp and refreshing. However, Lillet & Tonic is a bright, lively drink to sip early evening. The flavor is crisp, flowery, and faintly sweet, and it has a fascinating botanical finish. It works nicely with club soda to make the best bubbly, hydrating beverages, and it also appears in a few traditional cocktails.
Buy Now on Drizly, Total Wine
Carpano Antica Formula Vermouth - Aperitif
Region - Italy, ABV - 16.5 %, Tasting Notes - Vanilla, Dry Fruit, Spice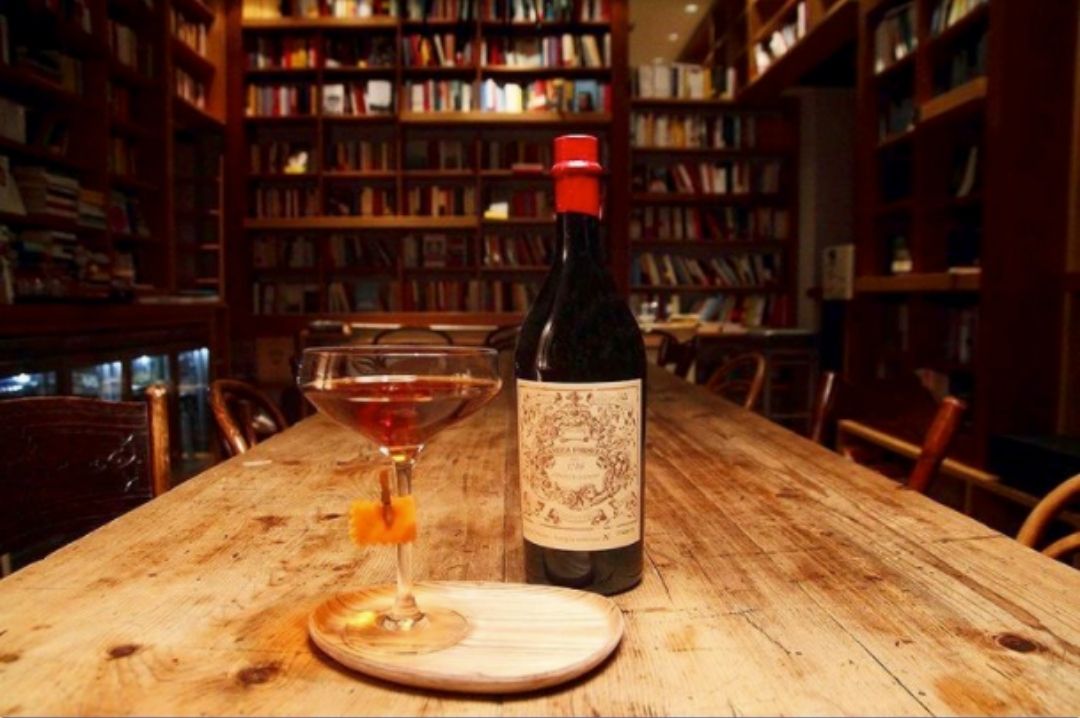 Image Source: Carpano; Antica Formula Vermouth
Carpano's Antica Formula is high-quality sweet vermouth based on the original recipe produced by Antonio Benedetto Carpano in 1786. This strong and intense aromatized wine should be a must-have in any respected bar. This sweet vermouth is rich, fruity, and tempting, with flavors of fig and dried cherries, as well as light traces of spicy gingerbread and bitter orange peel. Antica Formula is elevated vermouth with a rich array of flavors that will undoubtedly boost a cocktail like a Manhattan or Negroni.
Buy Now on Drizly, Total Wine
Fernet Branca - Digestif
Region - Italy, ABV - 39 %, Tasting Notes - Floral, Earthy, Citrusy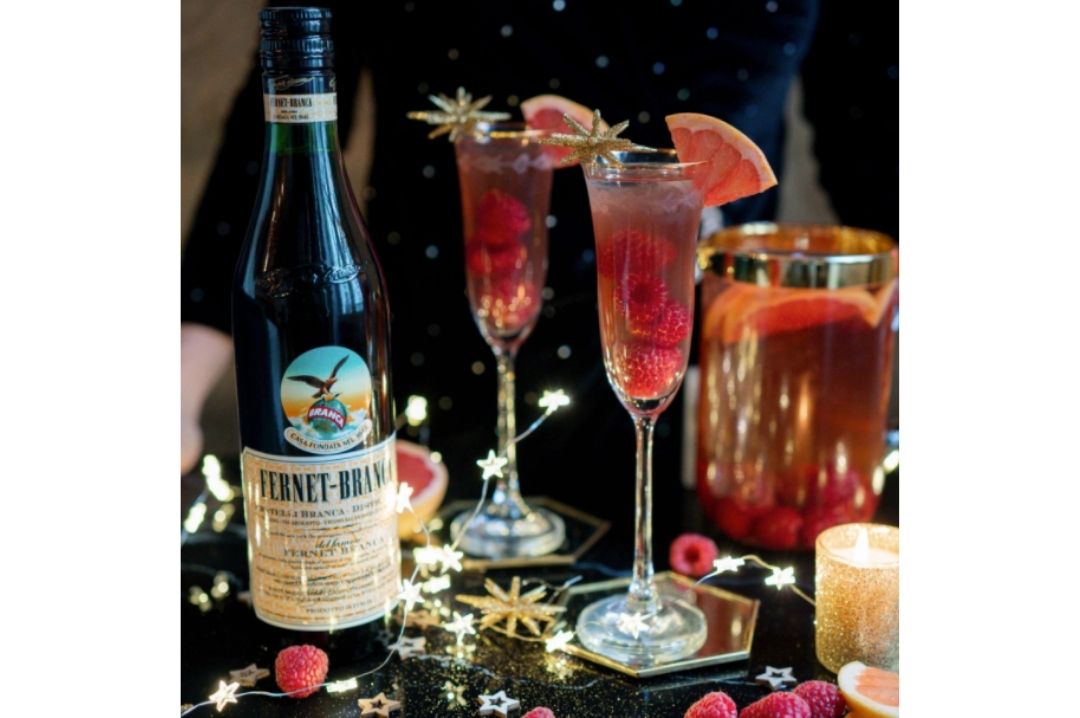 Image Source: Fernet Branca
This gold-medal winning spirit Fernet Branca is a complex blend of 27 herbs and botanicals, including mint, ginger, rhubarb, saffron, and chamomile, and is created from an unchanged 175-year-old family recipe. A minty sharpness emerges with the second and third sips, followed by subtle spice and a thick finish. Butterscotch, graham cracker, and chocolate combination enhance a citrus marmalade flavor. It promotes digestion and cleanses the palate and is traditionally offered straight up after a meal. However, it can also spike espresso, resulting in the famous caffè corretto or spiked coffee.
Buy Now on Drizly, Total Wine
Amaro Cannella - Digestif
Region - United States, ABV - 33 %, Tasting Notes - Citrusy, Herb, Bitter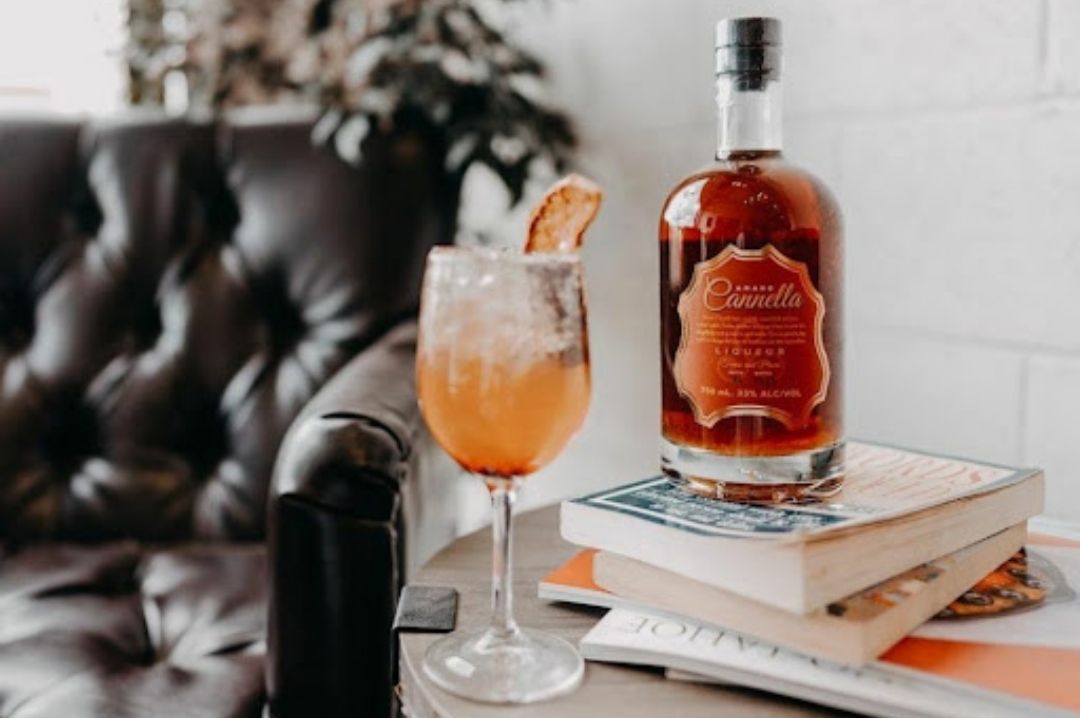 Image Source: Ferina Distillery; Amaro Cannella
Amaro Cannella is a unique bitter liqueur with a delicate balance. Rooted in Italian heritage, yet uniquely American, with a rich base of over twenty herbs and botanicals, citrus notes, and a trademark bittersweet finish. With less sugar and high alcohol content than a traditional Italian amaro, it can be enjoyed on its own and in various cocktails. A splash of club soda makes for an excellent sipper on the rocks.
Buy Now on Drizly, Reserve Bar
Chartreuse - Digestif
Region - France, ABV - 55 %, Tasting Notes - Herb, Citrusy, Bitter-Sweet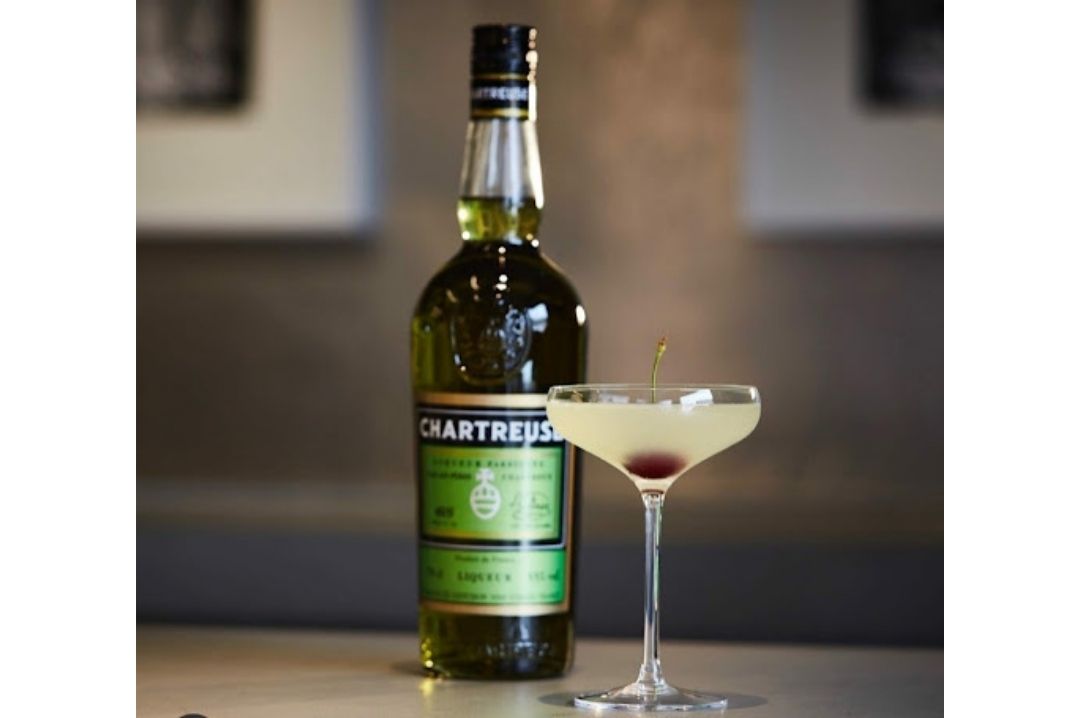 Image Source: Chartreuse Green Liqueur
The natural color, force, and aromatic richness of 130 plants, flowers, bark, roots, and spices give 'Chartreuse Verte' distinct character. Originally intended as a medicine, the Carthusian monks' secret mix is now alcoholic, a little vegetal, and extremely herbal—ideal for digestion. Minty flavors, pine sap, and citrus fruits dominate the taste. Bittersweet tea at the back of the mouth extends the flavor. As a digestif, it has been used as an ingredient in cocktails or cooking in sweet or savory recipes since the nineteenth century, and it adds a distinct flavor.
Buy Now on Drizly, Total Wine
Nardini Grappa Riserva 100 Proof - Digestif
Region - Italy, ABV - 50 %, Tasting Notes - Vanilla, citrusy, Dry-fruit, Earthy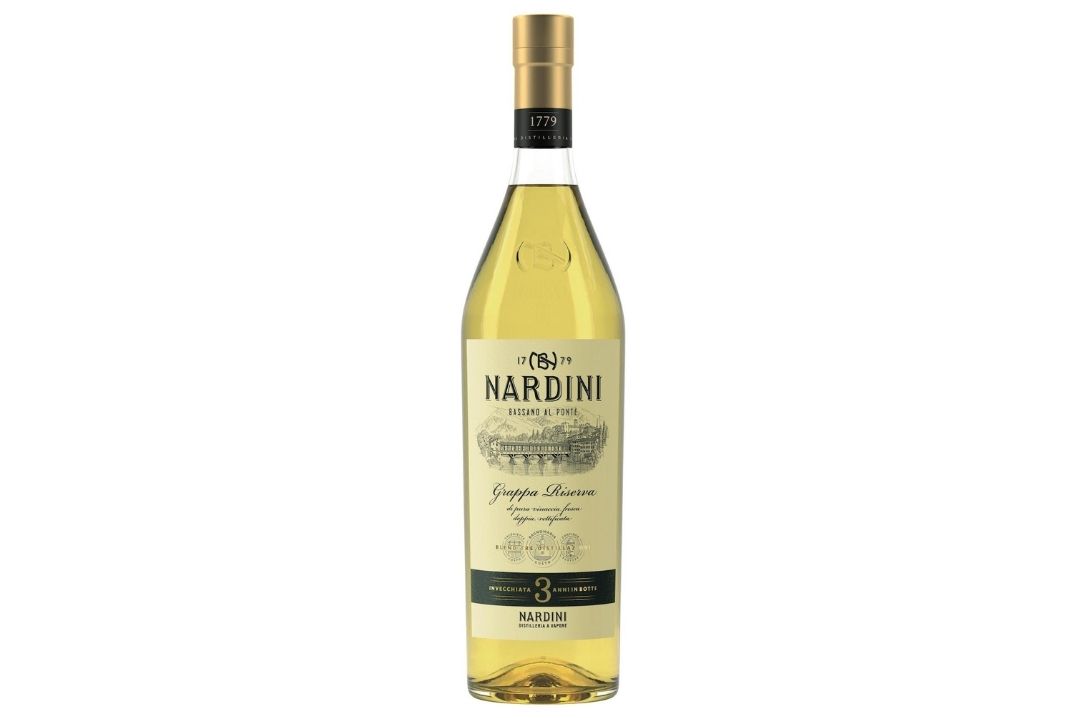 Image Source: Distilleria Nardini; Grappa Reserva
Grappa Riserva is a high-quality grappa brewed from the pomace of Cabernet, Merlot, Pinot Noir, and Friulano grapes grown in the alpine foothills of Friuli. The spirit is matured in Slavonian oak barrels for three years before being reduced to 50% ABV and packaged. Its almond-like scent is followed by vanilla, honeysuckle, black cherry, and orange peel flavors. The spirit has a velvety, creamy texture and would be a great digestif." This grappa is strong and complex on the palate, yet with a smooth texture, mouthfeel, and lingering aftertaste.
Buy Now on Drizly
Article By Aakriti Rawat, Beverage Trade Network